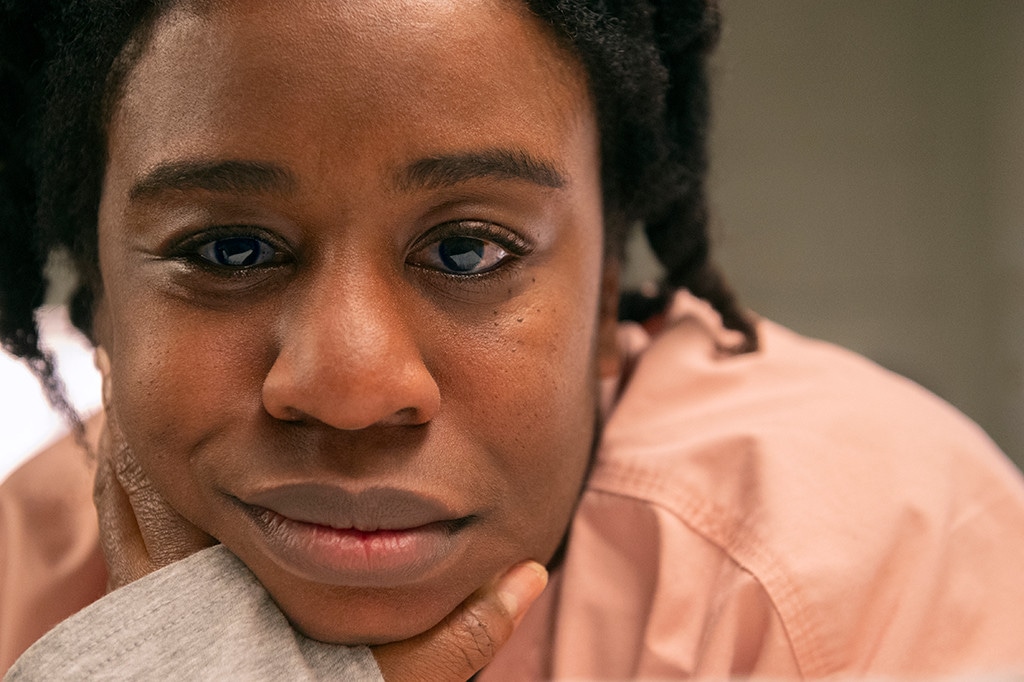 Netflix
Grab the tissues because Netflix is taking you behind the scenes of Orange Is the New Black's final season. In the video below, the Orange Is the New Black cast looks back on the seven-season show and how life-changing it's been, both for them and for viewers.
"Orange has become this really great voice for people," Laura Prepon says in the behind-the-scenes featurette. "It's so wonderful to be a part of."
The series, which originally followed Taylor Schilling's Piper Chapman during her time in prison but expanded to focus on the other inmates, is wrapping up on Friday, July 26. And it's become so much more than a prison dramedy.
"This show has absolutely nothing to do with women in prison," Uzo Aduba says. "This is a story about people and their lives."
Orange was a groundbreaking series, both as one of Netflix's original shows, and for its LGBTQ storylines.
"The LGBTQ relationships in this show, they were treated as love stories, like any other love story," Schilling says.
Laverne Cox became the first out trans person to be nominated for an Emmy for her work on the show. "In 2013, there was something really groundbreaking about Sophia," Cox says. "A trans person to play a trans character is a really big deal."
The video above features the final moments of many of the cast and crew on set. "We wept the other day in a way that was not cute. It was grown-up weeping," Natasha Lyonne says.
"We've really created a family here," series creator Jenji Kohan says.
Click play to see the behind the scenes moments—with tissues handy.
"I don't think I believe in goodbyes," Schilling says. "We'll all be back together again."
The final season of Orange Is the New Black premieres Friday, July 26 on Netflix.