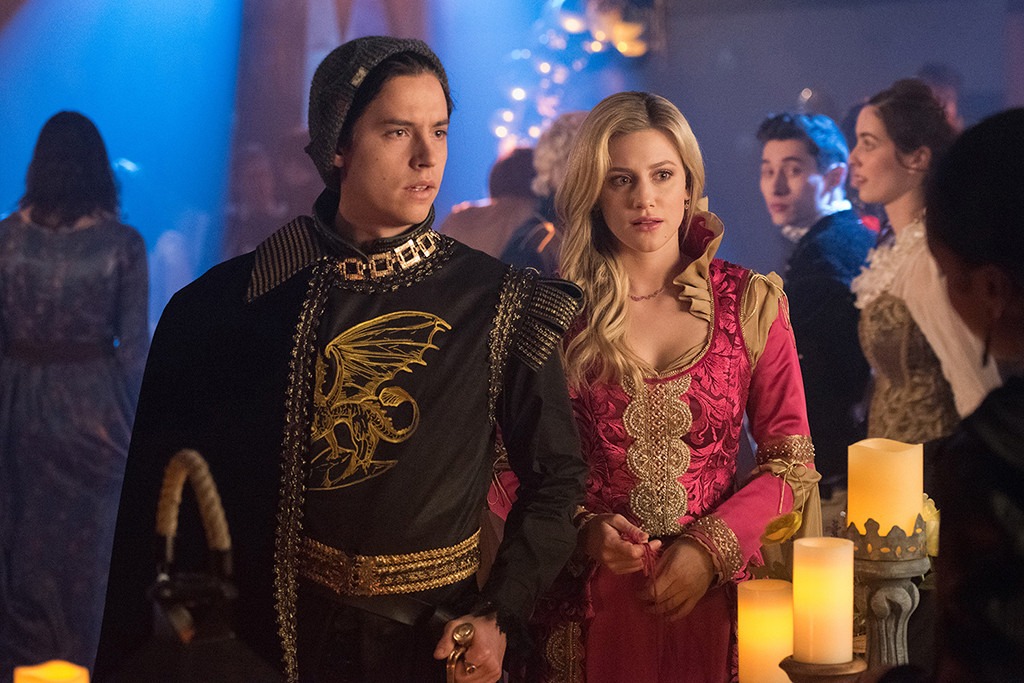 CW
Need a little something to brighten your day? The Riverdale season three bloopers might just do that for you.
The bloopers were shown during Sunday's San Diego Comic-Con panel and feature everyone struggling to speak words like "distributors" and "first place" and "gargoyles." People keep breaking things and making faces and getting scared by what looks like a hummingbird, and the late Luke Perry roasts Archie Andrews for being clumsy and it's all really wonderful.
To be totally fair to the entire cast of this show, they've got some hard lines to learn, so it's not a surprise they get a little hilariously tongue-twisted every once in a while. 
Riverdale's SDCC panel previewed a season four that's going back to high school in multiple ways, really digging into the fact that the kids are now seniors. There will be a Halloween episode for the first time, and Jughead will attend a prep school, which is a rival school to Riverdale High, and will set up that season finale flash forward that showed Jughead's iconic hat being burned. The core four will also be starting a band called The Archies, and that means we're in for a battle of the bands. 
Kerr Smith, of Dawson's Creek, will be joining as Principal Honey, and Shannen Doherty will be joining the show for the premiere episode, which pays tribute to Luke Perry and is even called "In Memoriam." 
"One of the things that Luke had talked about since Season 1 was finding a way to have his good friend Shannen Doherty come onto Riverdale," showrunner Roberto Aguirre-Sacasa said on the panel. "We tried to make it happen a few times. Now, we really want to include her. She's in for one in a really emotional way."
Riverdale returns October 9 on The CW.