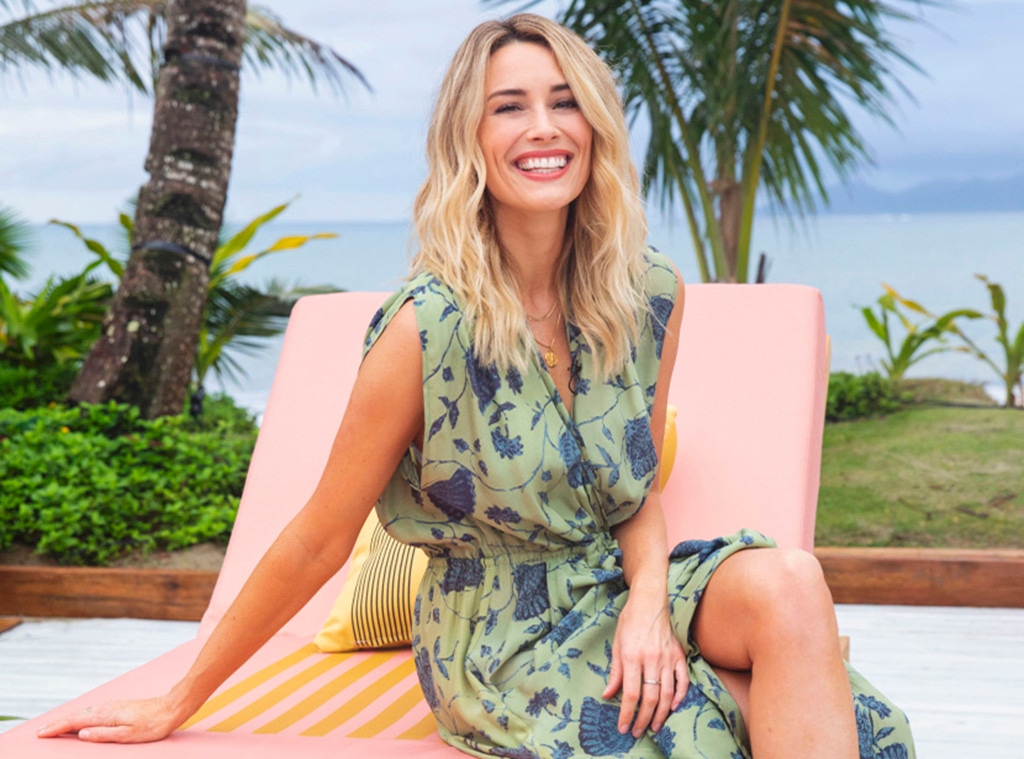 CBS
Ladies and gentlemen, meet your host!
With CBS's newly launched Love Island in full swing in the United States, you may have already met Arielle Vandenberg, dubbed the show's host and lovebirds' chaperone. 
"You'll see some friendships, you'll see rejection, you'll see love, you'll see like, you'll see lust—you'll see all the things and it's so much fun," she teased to the co-hosts of The Talk. 
While viewers will get to know more about the contestants coupling up and competing for the love of the fans as the show plays out, there is already plenty to know about Vandenberg. Not to fret—we've done all the research for you. Drumroll please!
1. She's coupled up, too.
As sparks fly for the contestants in Fiji, Vandenberg has her own boo not too far away. As she shared on The Talk, her longtime boyfriend Matt Cutshall will go with her for "a little bit." The two have been dating for years and started out making content on the now-defunct Vine together as friends. "Our relationship really grew from Vine," he recalled in an interview on the I'm Sorry Dad podcast. "We loved it so much and just had fun making videos that in my free time, I would pick her up or she'd pick me up and we'd jump in the car and go get coffee and hang out all day and shoot Vines." Eventually, they made online fans' dreams come true and became a couple. 
2. She's no stranger to the biz. 
Before taking on hosting duties for Love Island, Vandenberg has small TV and film credits dating back to 2006, including appearances in How I Met Your Mother and The Ugly Truth. 
3. She'll get you laughing. 
If Vandenberg looks familiar, you've probably seen one of her  6-second clips on Vine, where she amassed more than 1 million followers. The funny lady's social media following has since branched out to include just over 1 million followers on Instagram. "If I'm being honest, [Vine] shut down as it was slowing down for everybody at the same time," she told The Daily Beast. "Everybody was kind of moving to Instagram, so I was just excited that my fans actually came to follow me on Instagram." Nowadays, she also hosts The Only Child podcast and recently started up a YouTube channel. 
4. She's a major Justin Bieber fan.
Vandenberg is such a fan, in fact, that she's dressed up as the pop star and even said she would have to reconsider her current romance if the Biebs showed up on Love Island. "If he walked in, I'd be like, 'I'm sorry, Matt. I got things to do,'" she said on The Talk. "He'd be ok with it. He gets me."
Love Island airs weeknights at 8/7c on CBS.