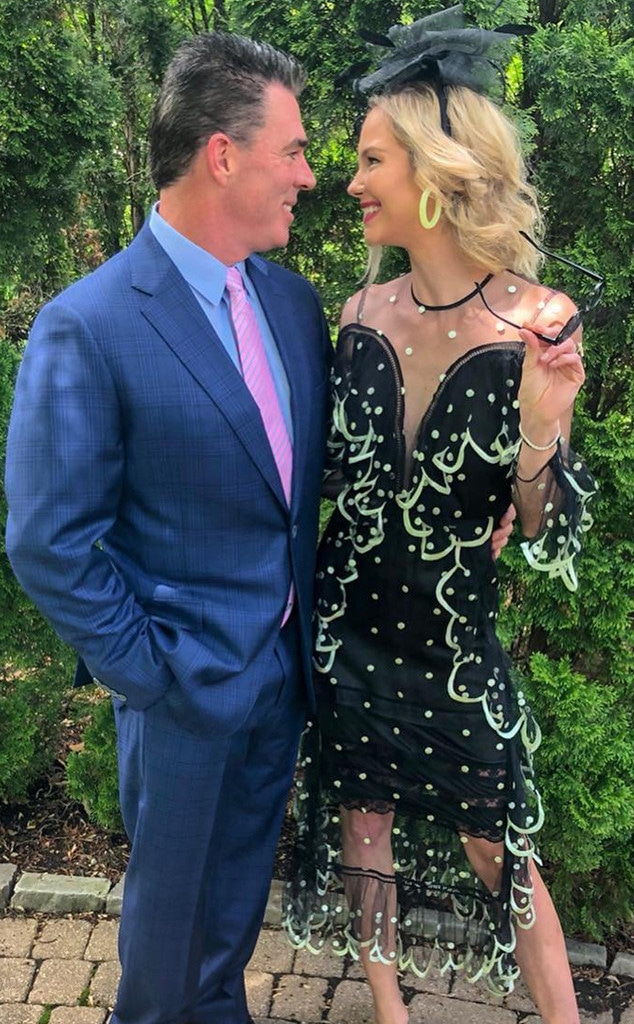 Instagram
Meghan King Edmonds is committed to working on her marriage.
More than a month after Jim Edmonds admitted to exchanging explicit texts with another woman, his wife is shedding some light into her decision to stay married.
"In a marriage when there's a fight or an indiscretion, nobody wins if they leave. If I left, I wouldn't win. I don't win by staying. The only way to win is to work through it," Meghan shared with the Daily Mail in a new interview. "It's not about right or wrong because everyone is hurt."
She added, "My faith helps me with everything and I have family here in Missouri. I pray that things get back to what it was like before but better. We don't want things to be the same or worse. We only have one place to go and that's better."
According to Meghan, both her and Jim still live in the family home and are "in the same bed." They are talking and remain focused on raising their three children together.
At the same time, they have had some serious discussions with one conversation that included Jim's confessions.
"As we talked I just wanted to get everything out, get the truth out and start to build," she shared. "There turned out to be a lot less to come out. There was no physical relationship. He only met this other woman when she stalked him one time."
"Believe me I am still mad at him but once I figured that out, what she was like, I was able to pull our family together," the blogger added. "It actually made it more bearable."
As soon as the story broke, Jim admitted to having a "lapse in judgment" and engaging in an "inappropriate conversation" with a woman. At the same time, he explained that there never was physical contact or any type of a relationship.
"Clearly, I made a very poor decision to expose myself and my family to this type of person. For this, I am truly sorry and sought forgiveness from my wife," the former MLB player shared in a statement to Us Weekly. "I'm outraged over the intent to ruin my family and intend to take legal action. We were never having any problems in our marriage."
As for Meghan, she is simply focused on her marriage and her family. While she has received support from the Real Housewives community, it's her family and closest friends in Missouri that give her true strength.
"My family is the ultimate example of a loving, supporting family and they know how to support my husband and I as a unit without condemning his actions," she shared. "I've just got to have faith that he's not going to screw up. But I know he's not going to screw up. He really wants to make this work."