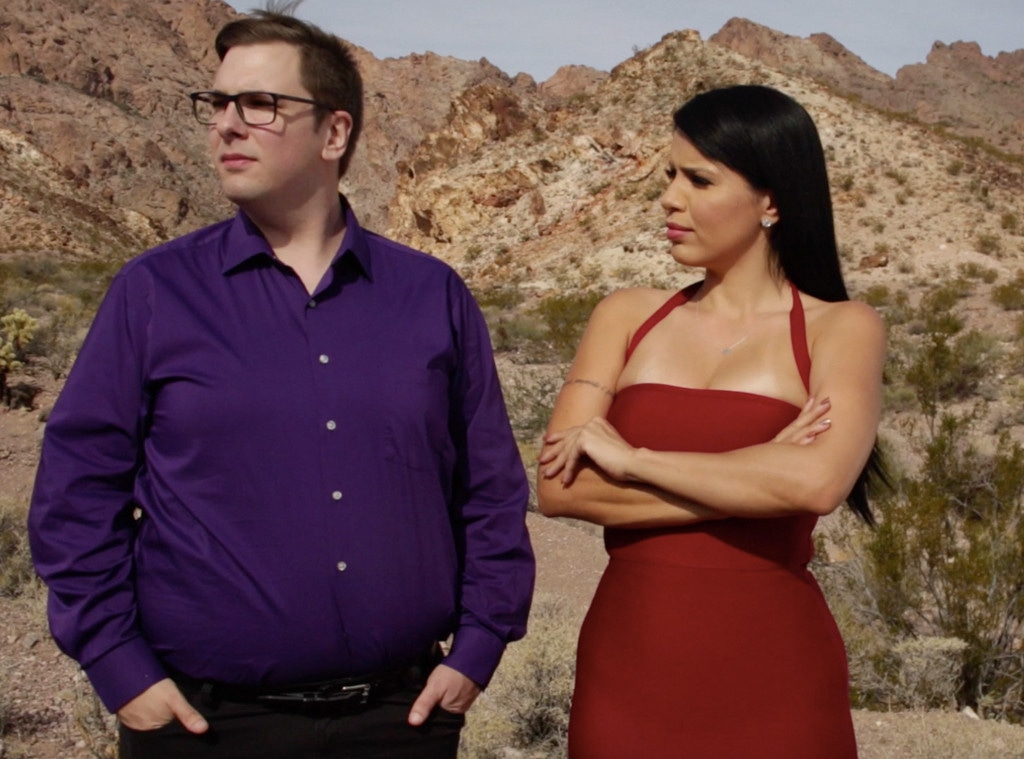 TLC
This is it. This is the end…of Colt and Larissa.
The 90 Day Fiancé: Happily Ever After? finale/reunion kicked off with an hour digging in to what happened between the controversial couple following Larissa's third arrest. After she went to jail for the third time, Colt pulled his application for her green card, filed for divorce and got a new car—complete with air conditioning!
However, the months between Larissa's arrest and when cameras picked back up with the couple, there was many he said, she said moments, mostly involving text messages professing love and asking for help. Debbie, Colt's mother, encouraged Colt to testify against Larissa, and if he wasn't going to, she would. Colt decided not to testify because he didn't want to be the one responsible for getting her deported.
Meanwhile, Larissa has moved in with her friend Carmen, met a new boyfriend (Eric, via a dating app) and seems more than ready to put her time with Colt and Debbie behind her.
Then there's the reunion…Larissa didn't travel to New York to be with the other couples as her trial was just days away. However, Colt did and clashed with just about every other 90 Day cast member there. During the Tell All, Larissa said she found things out about Colt while married that she wanted to reveal, but couldn't.
Chantel and Pedro
The bickering couple continued to do just that. At the Tell All, they relived Pedro's time in the Dominican Republic and opened old wounds involving their families when Chantel's mom and dad, Karen and Thomas, joined the conversation. Chantel also fought with Colt backstage and continued clashing on stage. Pedro left the stage during filming and the two also departed during the break between parts one and two.
Ashley and Jay
When viewers last saw them, they were on the road to mending their marriage. What viewers didn't see, according to Ashley, was Jay cheating on her again. The divorce is back on and the tension between the two was palpable.
Russ and Paola
The two said they weren't looking forward to the Tell All because of tension. Paola clashed with Jay over his cheating allegations.
Nicole and Azan
Nicole was in New York and wouldn't say why she canceled her trip to Morocco. She hasn't seen Azan in more than a year.
Andrei and Elizabeth
The two didn't really get into the fray, except for Andrei saying he thinks Larissa scammed Colt to get into the country.
90 Day Fiancé: Happily Ever After? airs Sundays, 8 p.m. on TLC.