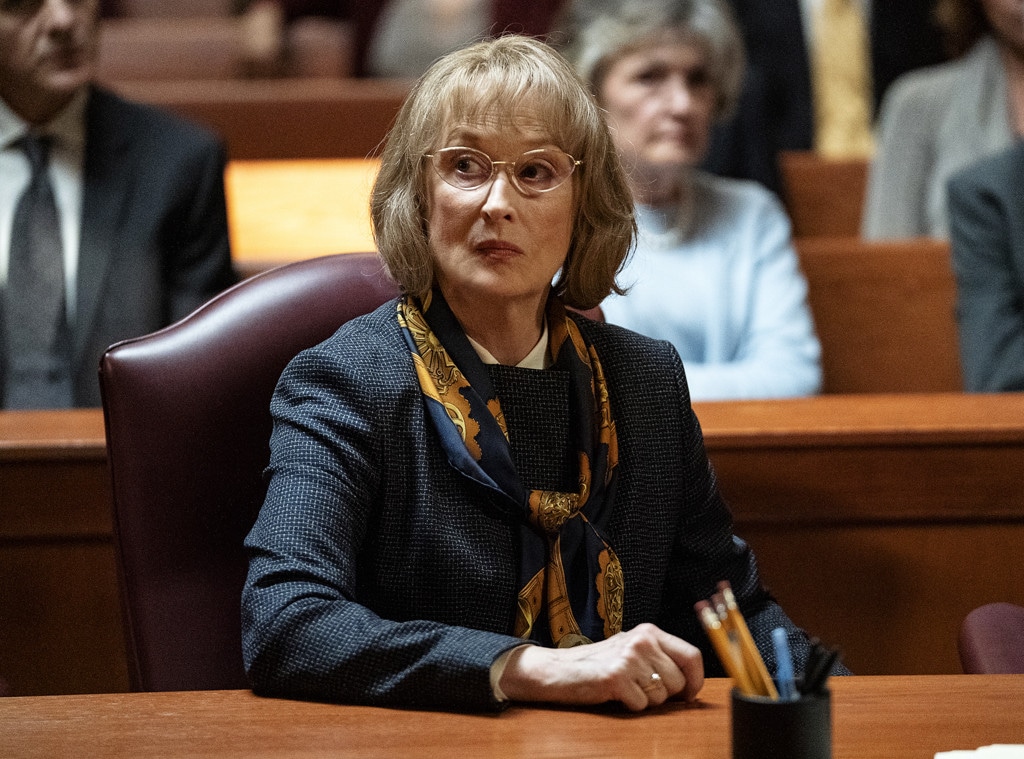 HBO
We, as humans, will always thank both seasons of Big Little Lies for simply existing. 
First, they gave us the moms of Monterey, a group of women we simultaneously hated and loved, played by an all-star collection of actresses who weren't often seen together, and especially not on a TV show. Season one gave us a perfect ending of woman power, five new friends bonded by the death of one horrible, awful man. 
Season two gave us Meryl Streep playing someone worse than we ever knew Meryl Streep could be. She screamed, she played with a necklace, she got slapped by Nicole Kidman, and in another universe, she got ice cream thrown at her by Reese Witherspoon. We also got the glorious unraveling of Renata Klein, sort of unrelated to anything else going on. But what else did we get? 
The finale showed Celeste questioning Mary Louise in court, an entertaining showdown that included Meryl Streep pronouncing "jammies" as "jah-mees" and ended with Mary Louise out of the picture. More seriously, it was Celeste's moment to take back all the power she's been struggling to hold onto for two seasons, and that was something worth watching for, even if it got incredibly uncomfortable. She showed a video of her abuse, which only existed because the twins recorded it, but it was extremely effective. 
In the end, Celeste got to keep her kids. Mary Louise left. Bonnie's abusive mother died. Madeline and Ed renewed their vows. Jane and Cory stayed together (and Jane was able to be intimate!), Renata got to take a baseball bat to her husband's toys, Bonnie finally spoke her truth to Nathan that she doesn't love him, and the whole thing ended with the Monterey Five walking into the police station together to finally confess the thing they should have confessed in the beginning of all this. 
It was an ending that made sense, but it certainly didn't leave us with the same sense of complete satisfaction that season one left us with. We actually pleaded back then that no more of this show be made, or if it had to be made, make it an anthology series. After seeing all of season two, that opinion hasn't really changed. Give us these actresses all day long, but tell us a new story. And one that doesn't make Zoe Kravitz spiral in a hospital room for the entire time. 
We're just not sure there was really enough story to tell with this season. There were moments we loved and we'll never forget, and Renata is an icon to end all icons, but otherwise very few things actually happened, even in only eight episodes. 
All that said, at this point, if we were offered a season three, we'd still take it, if just to watch Renata and Bonnie take on the world with their newfound freedom. We'd also love to see that alt universe version where Madeline does actually throw that ice cream. We just hope before anyone gives us more, they make sure they've actually got more to give us. 
Big Little Lies airs on HBO.