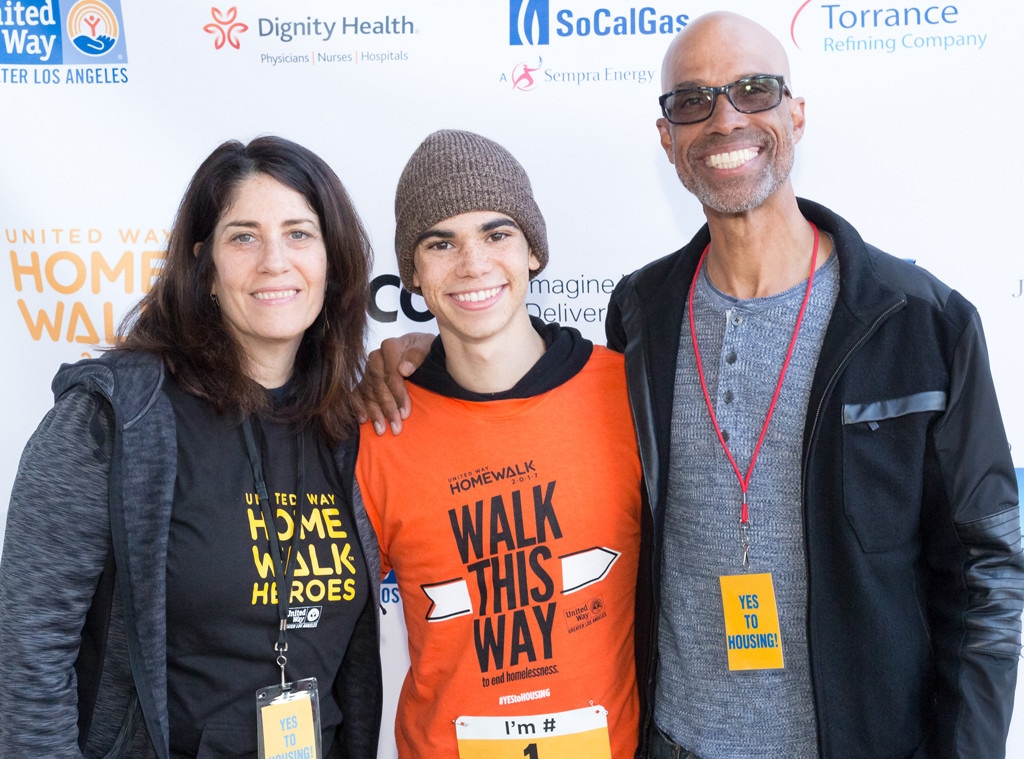 Greg Doherty/Getty Images
Libby Boyce is opening up and speaking about her late son, Cameron Boyce.
She shared a heartwarming post on Instagram, which comes nearly two weeks after the Disney Channel star passed away. "He is my compass," Libby captioned her social media snap on Saturday afternoon.
She uploaded a black-and-white photo of her and her son. In the image, the two are sharing a sweet and special moment together.
On July 7, the 20-year-old Descendants and Jessie actor died unexpectedly in his sleep after suffering a seizure, which stemmed from epilepsy (he was being treated for it). He passed away at his Los Angeles home.
Since Boyce's passing, his family has taken to social media to open up about their devastating loss. "I'm overwhelmed with the love and support our family has received," Victor Boyce wrote on Twitter earlier this month. "It really does help to ease the pain of this nightmare I can't wake up from. I can't thank you guys enough."
"Yes, he died," she wrote on Instagram, alongside a several snaps of her and her brother. "Yes, I'm sad. Cameron was my best friend. He is someone I will always idolize. His smile could light up a room, unlike anyone else's. He was perfect. He always said that if you have a voice, you have the privilege of using that voice for change, and he did not take that idea lightly. He understand his responsibility as someone so many kids would look up to."
DISNEY CHANNEL/CRAIG SJODIN
She continued, "Cameron always went out of his way to be giving and kind. He did more with his 20 years of life, than most people ever could with 100 years. He was actively charitable. He traveled the world. He made creativity and art his life's mission and he encouraged others to do the same. Of course, I am devastated. I will be for the rest of my life. But what I'm holding onto, and what I encourage you to hold onto as well, is the memory of his endless optimism."
For the Boyce family, their son's inspiring legacy will continue to live on.
Just this week, they announced the Cameron Boyce Foundation. The organization aims to provide "young people artistic and creative outlets as alternatives to violence and negativity and uses resources and philanthropy to positive change in the world," the website states. "The Foundation was established in 2019 to honor Cameron's legacy."
The Disney Channel star's co-stars Debby Ryan, Dove Cameron, Sofia Carson and more encouraged fans to donate to the foundation.