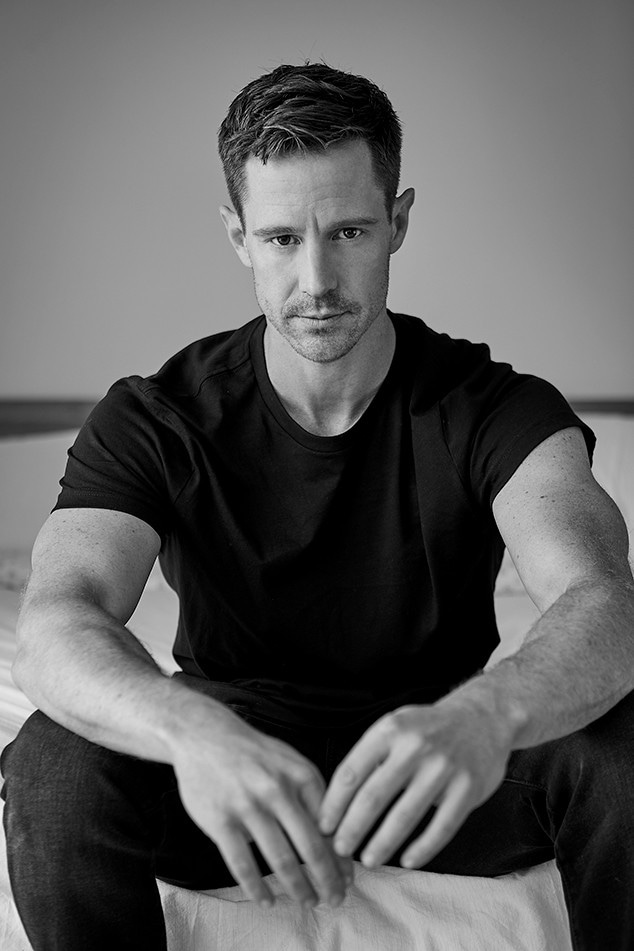 JSquared Photography
Logan Echolls wasn't kidding when he promised his relationship with Veronica Mars was epic. Just how epic—and tragic—took Veronica Mars viewers by surprise in the fourth season revival on Hulu.
Spoilers ahoy, Marshmallows!
Shortly after their wedding, Logan (Jason Dohring) and Veronica (Kristen Bell) returned home, ready to begin their lives together…when a bomb intended to take Veronica out went off as Logan moved her car. LoVe is dead.
The series jumped to a year later, revealing a grieving Veronica's voiceover was really her speaking to Logan's therapist (Mary McDonnell) the whole time. She buried her husband and left Neptune on a case.
"I was pretty crushed for like three days or so, just because the aspect of what you put into it creatively and then you think, 'F—k, I was so attached and committed to that role,'" Dohring told E! News about his character's fate. "At the same time, [Rob Thomas] had explained to me the reasoning of it, which I completely understood and was really in favor of in that way in terms of helping the show go to a new direction, to kind of help shed the teenage drama and the back and forth aspect of the relationship, which I understand can get tiresome if done so many times. And yet, maybe there's nobody out there that would be as perfect for each other as these two characters would be. So, what do you do? You have to split them up or something, you can't just be happy on a TV show, right?"
Warner Bros. Entertainment Inc.
The actor, who has played Logan since the show started in 2004, said series creator Rob Thomas informed him of his fate before they started production. "Yeah he was really cool about that, explained all the reasoning and that Veronica does best as the underdog and were going to put her back in that position," Dohring said. "On a personal level...I was bummed, but in the broader picture scale I could understand the reasoning for that.
Bell was also in the know, and the two would discuss it.
"During it would come up a few times like, 'I'm going to miss you, man' and she would be like, 'Oh, Jay'...and we would start to cry. It was funny, some people I told that didn't even know, like Ryan Hansen, he was bummed," Dohring said. "And Percy was bummed. A day or two later, they'd be like, 'Dude, I still can't believe that'...Yeah, yeah, it's brutal, man. You kind of think that triangle between her dad and her and this character can't really be broken...You kind of assume that, and then when that happens..."
Thomas told E! News he wanted to free up the character of Veronica and push the show away from the teen drama and more into a hard-boiled mystery series. Think of it like Grey's Anatomy. Shonda Rhimes killed off Patrick Dempsey's McDreamy instead of splitting him and Meredith up again when Dempsey exited the series. He couldn't be out there as a what if.
"It gives her a chance to move on, and I think we told that aspect, that they love each other and there's nobody better," Dohring said. "So, from there, there's only death."
Dohring said this is just the latest hurdle for Veronica Mars to overcome, and that's just what the character does.
"I think fans of the Veronica Mars world like the story and her ability to fight and have courage and persevere no matter what, and I think that is the character of Veronica Mars. She moves forward and goes into her own life, to pull herself up by the bootstraps and really pursue or dream, something she really wants. I was happy to be a part of that journey—or I'm happy that the character was a part of that, and I really enjoyed it over the years," he said.
The actor said he'd be open to returning for flashbacks if the story allows, but the show seems to be pushing the character of Veronica Mars in a new direction. "I look forward to seeing the show anyway, should I not be a part of it in the future," he said.
"This is a show I grew up on and I'm really proud of it," Dohring said. "I'm proud to be associated with the quality of the show and the people involved, both professionally and just as people, as good people."
Read what Veronica Mars boss Rob Thomas had to say about the controversial ending here. All episodes of Veronica Mars are now streaming on Hulu.