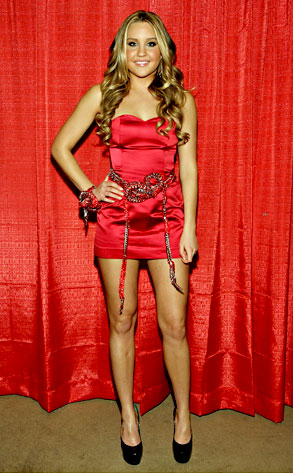 Kristian Dowling/Getty Images for IMG
What a Girl Wants is another TV show.
With pilot season in gear, Amanda Bynes is taking a time-out from clubbing to return to the small screen to star in Canned, a new ABC comedy about a group of friends who get fired on the same day.
According to Variety, the former tween queen will play Sarabeth, a wet behind the ears Midwesterner who gets taken advantage of by her boss without realizing it.
Among the other stars taking spins on today's Casting Couch: Liv Tyler, Cameron Diaz, Anthony Hopkins and Tom Selleck...