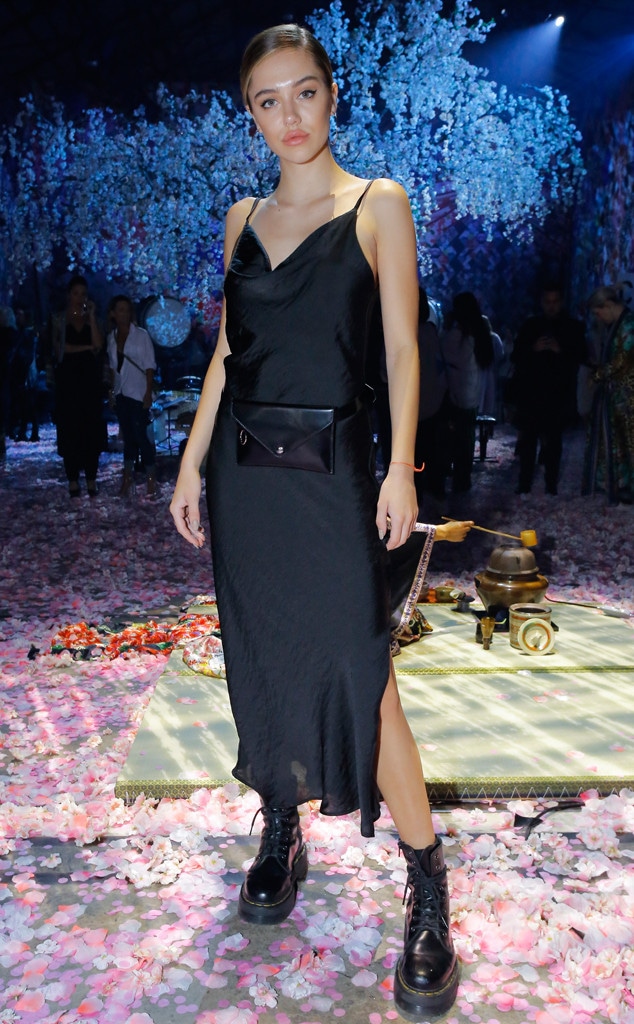 Courtesy of CAMILLA
Delilah Belle Hamlin is opening up like never before. 
On Friday, the 21-year-old daughter of Lisa Rinna and Harry Hamlin disclosed personal details of her mental health journey, which included multiple rehab stints over the course of 2018. Delilah posted a lengthy message to her Instagram Stories, where she revealed that after moving to New York City to attend college in 2017, she fell into a "terrible depression" and entered an "unhealthy relationship."
As the model described, "I started attracting negative people into my life because my thoughts were so negative. I got trapped in a severely unhealthy relationship that pushed me over the edge. I couldn't get out of the relationship because I thought I was deserving of it."
Delilah said she stayed in the relationship for eight months, but "couldn't take the pain anymore" and moved back home to Los Angeles with the support of her mom. 
"Two weeks later," she continued, "I was admitted into a rehab facility. I knew the way I was living was unhealthy and detrimental to my mental health so I called my mom and told her I needed help. Little did I know that this was going to be the BEST thing that has ever happened to me."
She continued, "I learned so much about being independent, feeling less shameful and guilty, I learned about self-love instead of self-deprivation and so much more."
In June of last year, Delilah said she sought professional treatment once again, this time staying in rehab for 60 days. 
She decided to address her experience with her 1 million Instagram followers to share an important lesson: "Do things that make you happy and make you feel good about yourself. Don't let another individual take over your life and tell you who you are or how to be. Take control of your own life and get rid of all negative people and energy that may surround you. And I guarantee this will lead to a happier life even if it's hard in the moment."
Additionally, the young star encouraged those suffering from anxiety or depression to not be afraid to ask for help. 
During an episode of The Real Housewives of Beverly Hills, Lisa disclosed that Delilah first began suffering anxiety attacks at 11-years-old. At the time, the reality TV personality said she and her husband would attend school with their daughter, who also had a fear of elevators and airplanes.