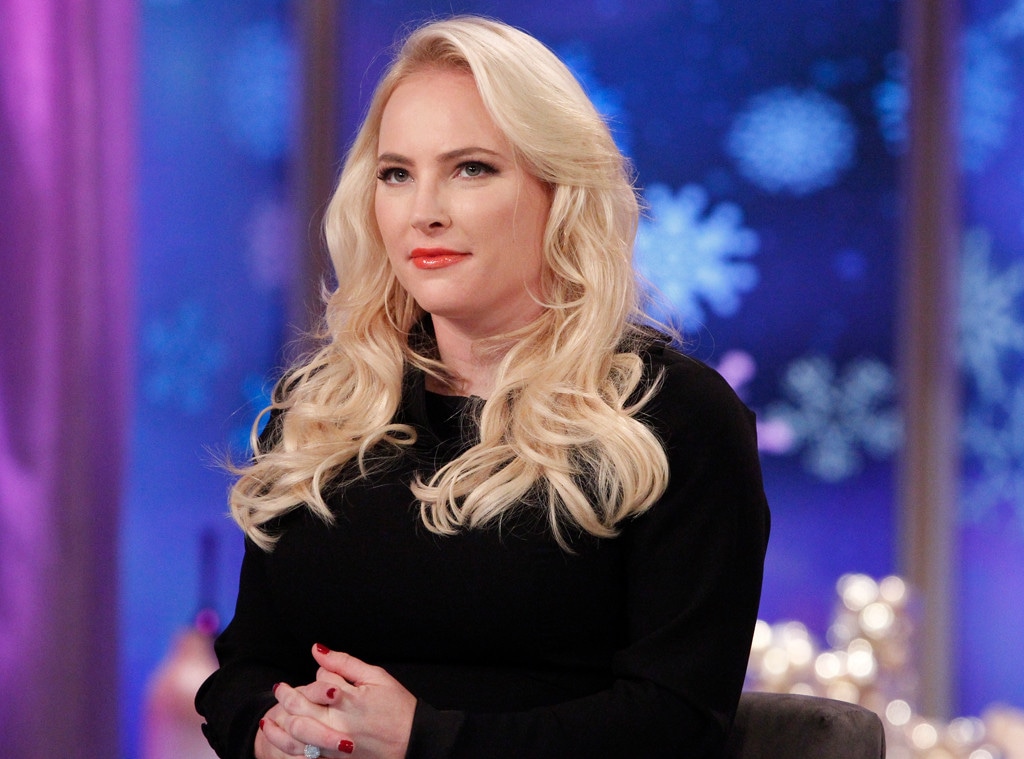 ABC/Lou Rocco
In an op-ed published by The New York Times on Friday, Meghan McCain revealed she suffered a miscarriage only a "few weeks ago." 
The View co-host wrote candidly about what's transpired, calling it a "horrendous experience" she "would not wish upon anyone." 
"I knew I was pregnant before I formally knew I was pregnant," McCain, 34, described while recalling a photo shoot she took part in for a separate New York Times Magazine story. "My body told me in all the ways women are familiar with. It told me in the same ways that I was miscarrying. The confirmation from my doctor came the day of that photo shoot, at the worst possible time." 
As a result, McCain was absent from the set of The View for a few days, prompting what she described a flurry of "gossip" speculating about the reasons why. 
"This was not supposed to be public knowledge. I have had my share of public grief and public joy. I wish this grief—the grief of a little life begun and then lost—could remain private," she wrote. 
The conservative political pundit ultimately decided to share her story in hopes of bringing awareness to the "three million lost children in America each year," in addition to destigmatizing the conversation surrounding miscarriage.
"Miscarriage is a pain too often unacknowledged," McCain, who said she learned she was expecting a baby girl months ago, wrote. "Yet it is real, and what we have lost is real. We feel sorrow and we weep because our babies were real."
Watch:
Meghan McCain Says Her Dad Loves "The View" With Her on It
As time has passed, Meghan said she's grappled with "the same question every mother asks who loves and loses a child: Why? Why was this light and joy held before us, and then the world where this child drew breath cast into shadow? Why was an innocent life created in the image of God and then abruptly snuffed out?"
At first, McCain said she "blamed herself" for suffering a miscarriage with her and husband Ben Domenech's first child together. 
Dimitrios Kambouris/Getty Images
"Perhaps it was wrong of me to choose to be a professional woman, working in a high-pressure, high-visibility, high-stress field, still bearing the burden of the recent loss of my father and facing on top of that the arrows that come with public life. This is not a complaint. This is reality. I blamed my age, I blamed my personality. I blamed everything and anything a person could think of, and what followed was a deep opening of shame," she described. 
"Life and death are beyond our power," McCain added, saying that the experience has reminded her that was is in her power is love.
"I had a miscarriage. I loved my baby, and I always will. To the end of my days I will remember this child—and whatever children come will not obscure that. I have love for my child. I have love for all the women who, like me, were briefly in the sisterhood of motherhood, hoping, praying and nursing joy within us, until the day the joy was over," she continued.
The daytime TV personality then concluded the heartfelt essay by honoring her late father, former U.S. Senator John McCain. 
"When my father passed, I took refuge in the hope that someday we would be united in the hereafter. I still imagine that moment, even as I trust that a loving God will see it happen. Now I imagine it a bit differently. There is my father—and he is holding his granddaughter in his hands."
Our thoughts go out to Meghan and her loved ones at this time. You can read the entire piece here.