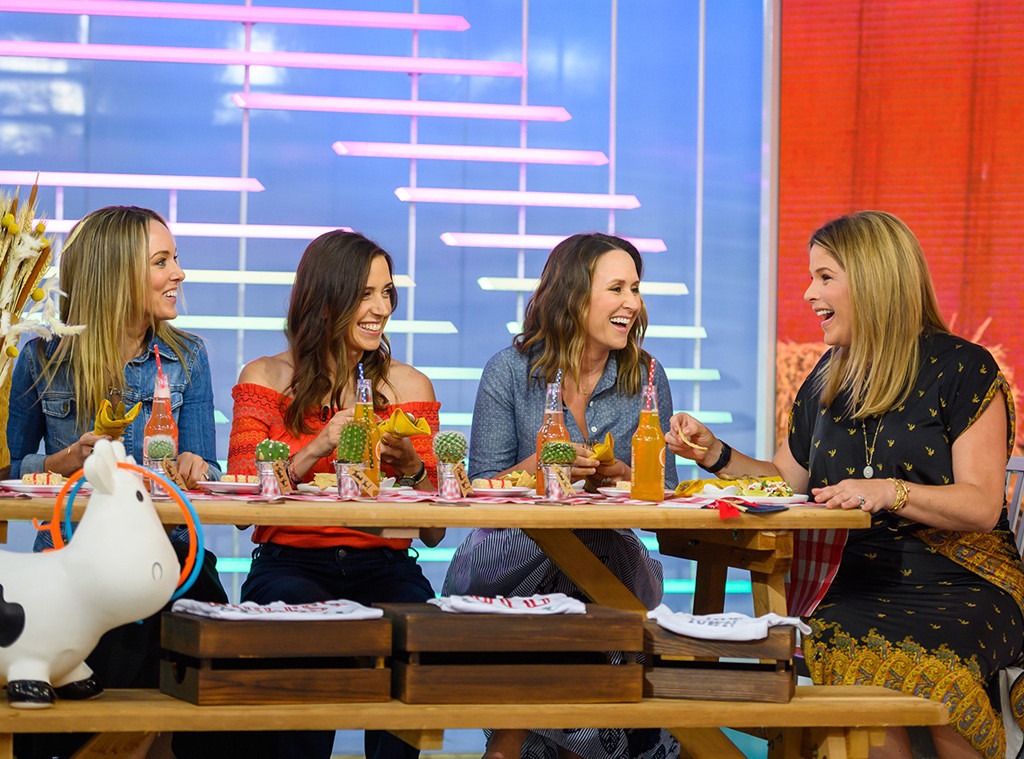 NBC's TODAY / Nathan Congleton
It's time for a baby shower, y'all!
This morning on the fourth hour of Today, guest co-host Sheinelle Jones had a big surprise for Jenna Bush Hager. As it turns out, it was time to celebrate baby No. 3.
"We all know Jenna loves a good party so we teamed up with Bluprint to help us throw a baby shower," Sheinelle shared. "It is going to be epic."
Bring the Party hosts Joshua John Russell and Kristen Johnson helped perfect a Texas-themed celebration complete with baby tacos, queso, cowboy boots and more.
But perhaps the best part was when Jenna realized three of her closest girlfriends made it to New York City to celebrate.
"That's so cute that y'all are here. Aren't they cute?" she shared. "I want to cry. I'm a little overwhelmed."
Back in April, Jenna announced on Today that she was expecting a baby boy with husband Henry Hager. They are already proud parents to soon-to-be big sisters Mila and Poppy.
"We weren't really trying to get pregnant. We had some fertility issues with Poppy, so we just, you know—it was a date night," she told guest co-host Meredith Vieira. "Sorry, mom."
Jenna added, "It's a little bit of a shock, but it's such great news."
Before going on maternity leave later this summer, the morning show veteran is feeling grateful for all the love and support from viewers at home. As for this morning's baby shower? We'd say it was a huge success.
"Thank you for surprising me! This is so fun," Jenna shared on Tryday Friday.
(E!, NBC and Bluprint are part of the NBCUniversal family)