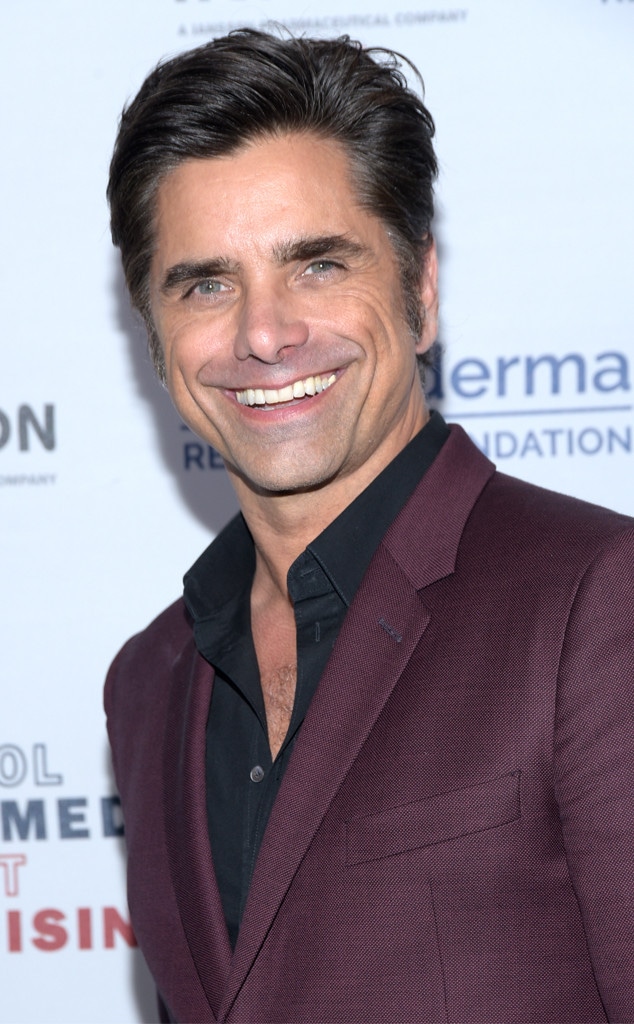 Michael Tullberg/Getty Image
John Stamos just won the FaceApp challenge. 
If you've been on a social media break, allow us to explain: FaceApp is an app that allows you to age a photo of yourself to see what you might look like down the line. While the app itself has raised privacy and security concerns, a flurry of celebrities have given it a go—and the results have lit up the Internet. 
The Fuller House star joined in the fun on Thursday, sharing a split of himself and his "older version"—except there was a hilarious catch. The split featured a photo of the actor next to one of Rob Lowe, both the same age. 
Needless to say, Stamos expertly trolled his fellow actor.
You have to admit the two definitely look alike—Stamos was even mistaken for Lowe by a fan on vacation once. 
While we eagerly await Lowe's response, check out some of Hollywood's aged results below and see if you can recognize these famous faces!