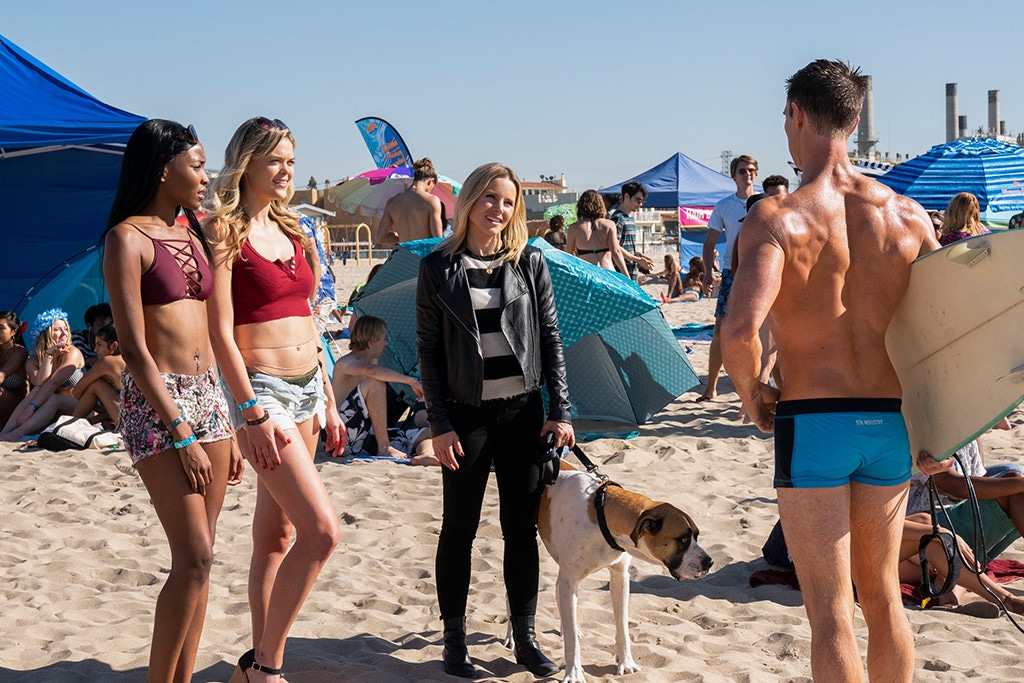 Hulu
Buckle up Marshmallows, it's time to head back to Neptune. 
As announced at the end of the show's San Diego Comic-Con panel, Hulu decided to shock us all with a surprise release of the new season of Veronica Mars a whole week earlier than its original July 26 release date, which means you probably aren't even reading this article anymore because you've already jumped over to Hulu to hit play on episode one, abandoning all other responsibilities. Work, at a time like this? Cuss no! 
If you haven't yet done that, perhaps that means you need bit of a refresher on where exactly the series left off, which means you're in the right place! We've got that for you, plus our take on the "controversial" new season that we're all definitely going to need to talk about once everyone has seen it. 
First of all, in case you've forgotten exactly what happened at the end of the original series and then in the 2014 Kickstarter-funded movie and then in two follow-up books, we've got you covered: Veronica Mars Returns: Get the Backstory Before the Snarky Sleuth's Hulu Comeback.
To quickly sum it up, Veronica left Piz (Chris Lowell), got together with Logan (Jason Dohring), Logan had joined the Navy, Veronica moved back to Neptune to become a PI with her dad, Logan came back from the Navy, and Veronica got a dog.
Now, Veronica is still with Logan, who is also still in the Navy, and she's trying to figure out exactly what she wants in life. 
"She is a woman figuring out what she wants out of the rest of her life, which are very different decisions than the ones you make when you're 16. She sees the world differently. She's a little more bitter now than when she was on the series," Bell told Vanity Fair.
Bell also told E! News that this will be "a controversial season." 
"I am excited for people to watch and I am also probably going to stay off the internet once it airs," she continued. "There's some stuff that happens that people will have strong feelings about." 
Trust us, she ain't wrong. 
If you want a little more insight into the season, we've got five reasons it won't disappoint. We probably actually have more reasons than that, but those are the good ones, even if we neglected to mention the extremely fun slo-mo shot of Jason Dohring emerging from the sea. We did mention the sex, but let us just mention it once more: the sex. 
As for whether there will be more, Bell said during the SDCC panel that she'll "play Veronica until everyone in Neptune is dead," so hopefully we won't have to say goodbye again any time soon. 
Anyway, go watch Veronica Mars! Because now you can! 
Veronica Mars is now streaming on Hulu.