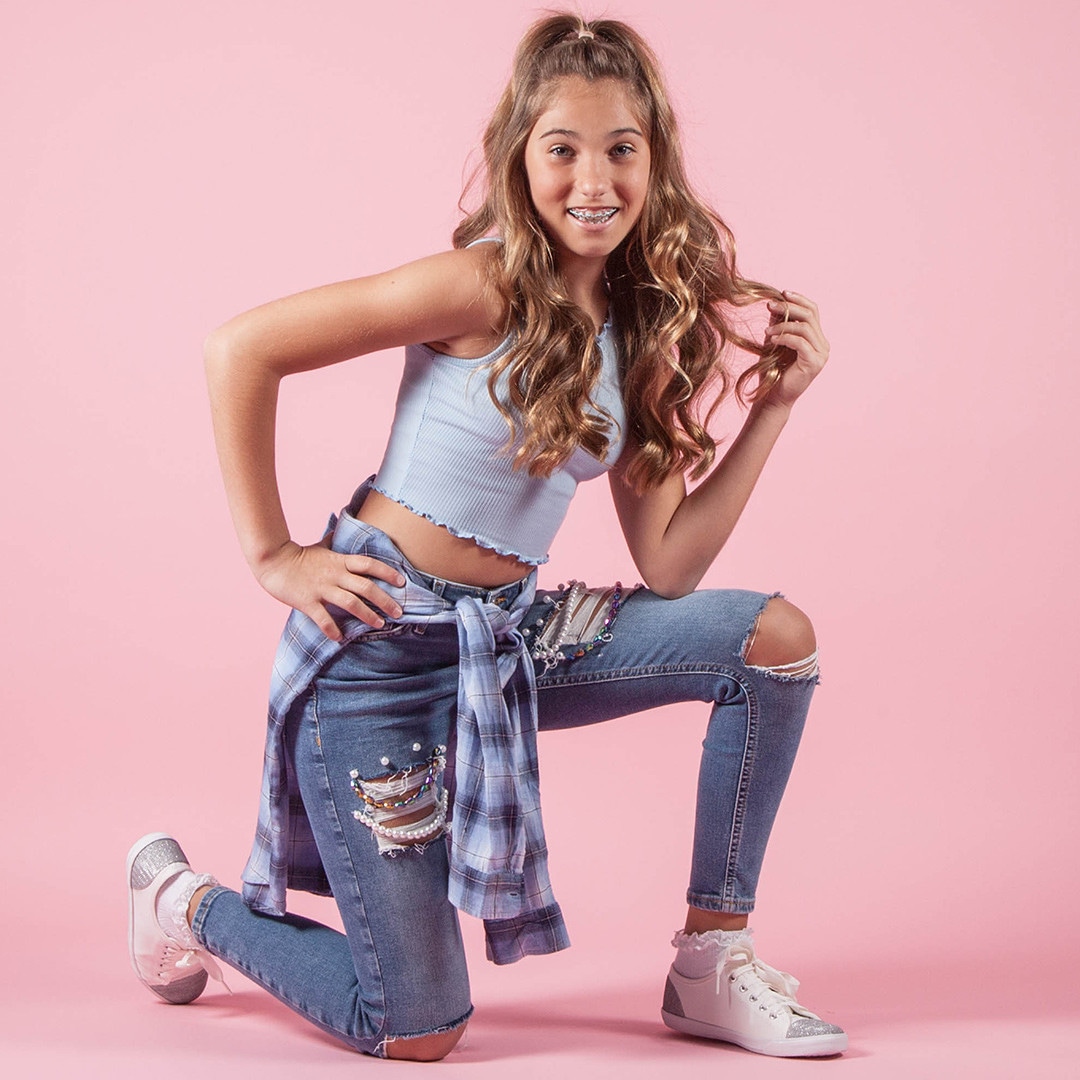 Courtesy of Rosie McClelland
Give Rosie McClelland the mic because she's ready to sing her heart out.
It's hard to believe that it has been more than seven years since the YouTube star and her cousin Sophia Grace first captivated audiences thanks to their rendition of Nicki Minaj's hit single "Super Bass."
Fast-forward to today where Rosie is all grown up and releasing her own original, new music.
On Friday morning, the 12-year-old released a brand-new song titled "LaLa." And spoiler alert: You may just be listening to it all day long.
"I didn't know I could fly till I found wings/Didn't think I could speak till my heart sang," she sings. "Now I hear a little voice inside of me/And it's going like LaLa, LaLa, La."
"I want to encourage others to find their own wings and follow their dreams through my music!" Rosie shared with E! News exclusively when sharing the message behind the song. She also confirmed a music video will be coming out in early August.
The new track comes as Rosie continues balancing school and her Hollywood dreams. When asked who she looks up to in the industry, Rosie was quick to name two major pop stars.
"I love Taylor Swift for always being a positive role model. She wears the best outfits that always consist of glitter and I once told her how much I love glitter!" she recalled. "Katy Perry is just the ultimate. She has always been so kind to me and Sophia and she even sent me stuff from her clothing line!"
And while she dreams of opening up for Beyoncé or Lady Gaga, Rosie remains grateful for all the memories with her cousin Sophia Grace on and off The Ellen DeGeneres Show.
"We used to make up funny little songs backstage before we went live on stage. We also use to run around the studio and spy on other celebrities," Rosie shared. "We once peeped through the gap in the door of Jennifer Lopez's changing room!"
As her music continues to receive millions of page views on YouTube—her music video for "Handstand" alone has 6 million views—Rosie promises that she's still just a normal kid trying to live her dream.
"I go to a main stream school and I absolutely love it. I travel to Los Angeles mostly on school breaks," she shared with us. "It's hard to juggle but I love school so much and would never want to leave my friends behind!"