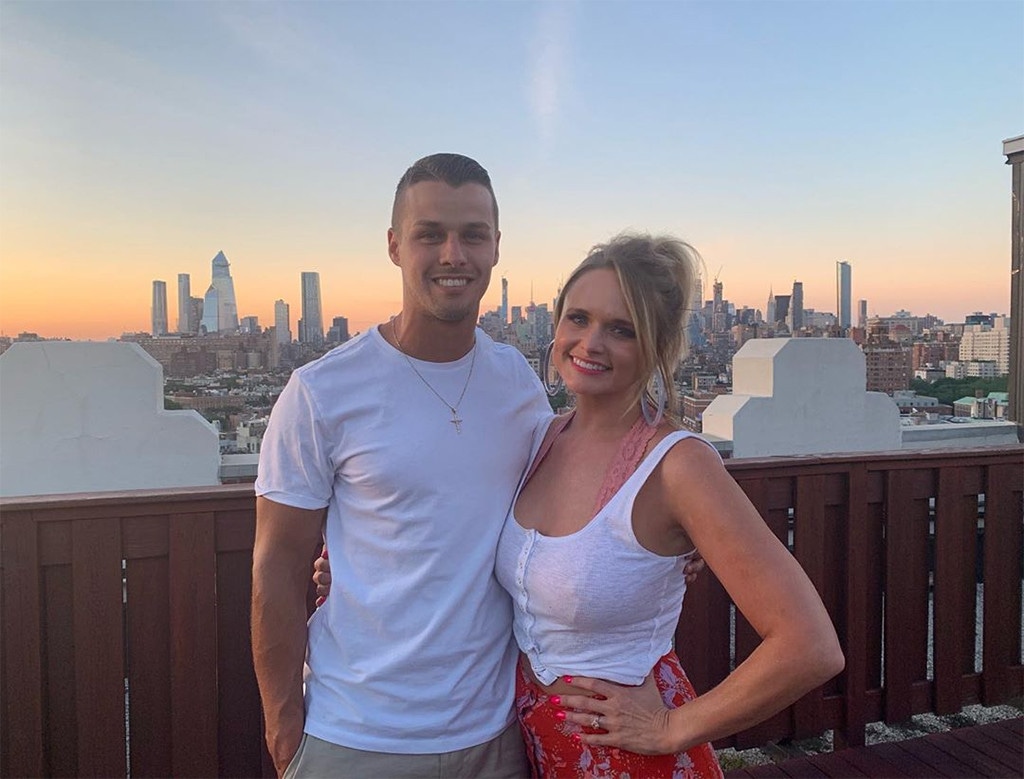 Instagram / Miranda Lambert
Miranda Lambert is a giver.
The 35-year-old country singer posted on her Instagram page on Wednesday night a video of her hot husband Brendan McLoughlin doing laundry while shirtless—a sizzling promo for her new single, "It All Comes Out in the Wash."
"He said he's happy for me and whatever it takes to get my song out there," Lambert told Billboard. "I do have a tendency to creep on him when he's doing house chores shirtless. And so I figured why not share that with my friends? I creep on him doing all kinds of things: mowing, laundry, dishes. So whenever the next promo comes around, I'm sure I'll have a video."
Lambert had revealed this past February that she married her new beau, a 27-year-old New York City police officer.
"It All Comes Out in the Wash" marks Lambert's first solo single in 15 months.
"Having time off to write was great," she told Billboard. "I got to live some life for a little bit, which helps, but I'm definitely really excited to have new music to play on the road."
"I think every girl has been through moments [in the song]," she said about the single. "Staining something important or calling someone you shouldn't, all of it. There's little things in life that you do that you go, 'Ah, I probably shouldn't have done that,' and it's fine. Everybody gets past it."
Lambert's new single is featured on her upcoming new album, which is expected to drop later this year. 
Thanks to her husband's home and job, Lambert, who has a house in Nashville, spent much time in New York in recent months. She told Billboard that she thinks spending a lot of time in the city "kind of brought that into my art," noting that she has "been on a huge rock 'n' roll kick lately."
 She also enjoys the city's nightlife.
"I sometimes take myself on dates," she said. "The other day, I took myself on a date. My husband was busy and so I went and had dinner and then went to the Red Lion to hear a rock cover band and got a few drinks. It was awesome. I love that about that city—you can kind of just walk down the street and stumble into somewhere that has something amazing happening. I love the energy of that city and just the inspiration you can get if you look for it."