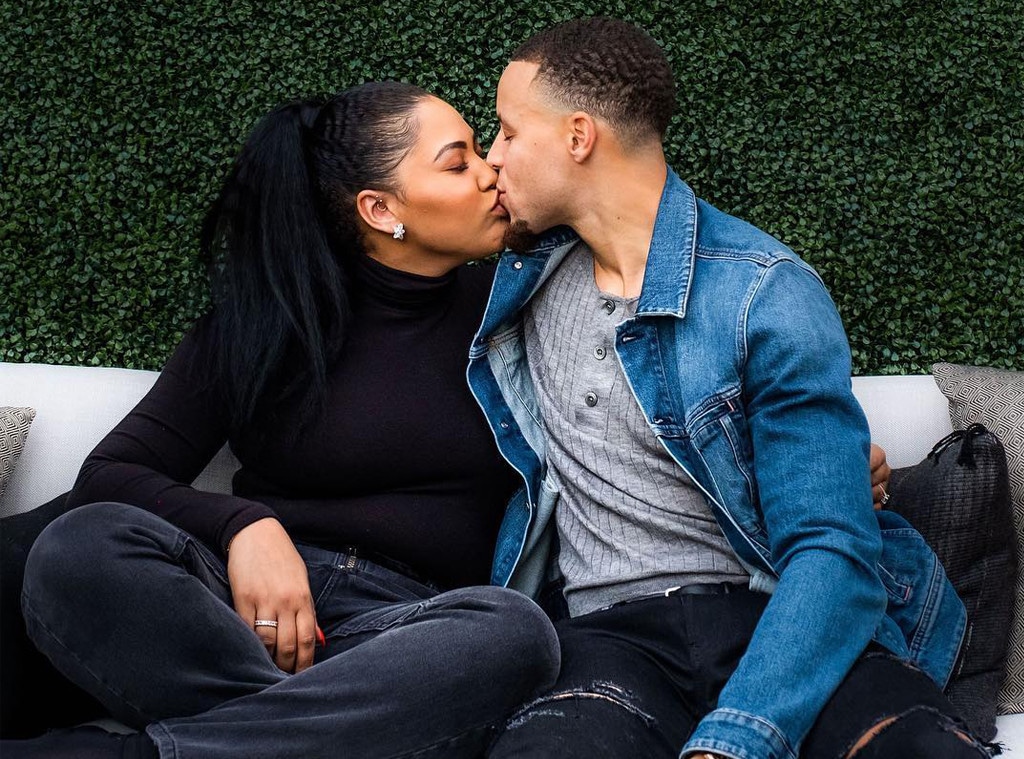 Instagram/Stephen Curry
If you try and come for Ayesha Curry, you'll have to answer to Stephen Curry.
To celebrate the opening of her International Smoke restaurant⁠—her fourth eatery⁠—yesterday, the cookbook author playfully performed the "Milly Rock" dance in a now viral video, originally shared by New York radio station HOT97. And, as per usual, the Internet was none too pleased.
"Steph did this chick a favor when he married her," tweeted one person. Wrote another, "I feel so bad for Steph."
"Why!!! Can't this woman just be happy, thankful and great full she has her husband who loves her so much, he always has her back," chimed in one user. "...her beautiful children why isn't that enough! She constantly is looking for attention on social media and acceptance from the public."
The hate was unacceptable in Steph's eyes. "Slow news day today, I see, huh?" the Golden State Warriors point guard said in a video posted to his Instagram Story. "Just make sure ya'll send me the video of you dancing at your own restaurant opening."
"We're gonna keep Milly Rocking till that happens," he continued, panning the camera over to a visibly embarrassed Ayesha. "I hate you," she joked as she hid her face.
For his part, Steph is always quick to speak up and stand by his wife of eight years. In May, she received backlash after admitting there are downsides to being married to an NBA star.
"Stephen is very nice by nature," she admitting during a sit down on Jada Pinkett Smith's Red Table Talk. "Everything is always very friendly, sometimes to the point where, I'm a grown woman so I'll just insert myself and be like, 'Hello, how are you doing?' The ladies will always be lurking, hoping for their moment and waiting. I honestly hate that."
Watch:
Ayesha Curry Spills on Upcoming 30th Birthday Surprise
When the backlash began pouring in, the athlete took to social media to praise the mother of his three kids. 
"Proud of you for being authentic and putting yourself out there—not being afraid of potential bulls--t and nonsense that could and did come at you," he wrote in an Instagram Story. "Way more positive than negative with all this. Keeping being you. I love you."
And we love how the Currys always support each other!