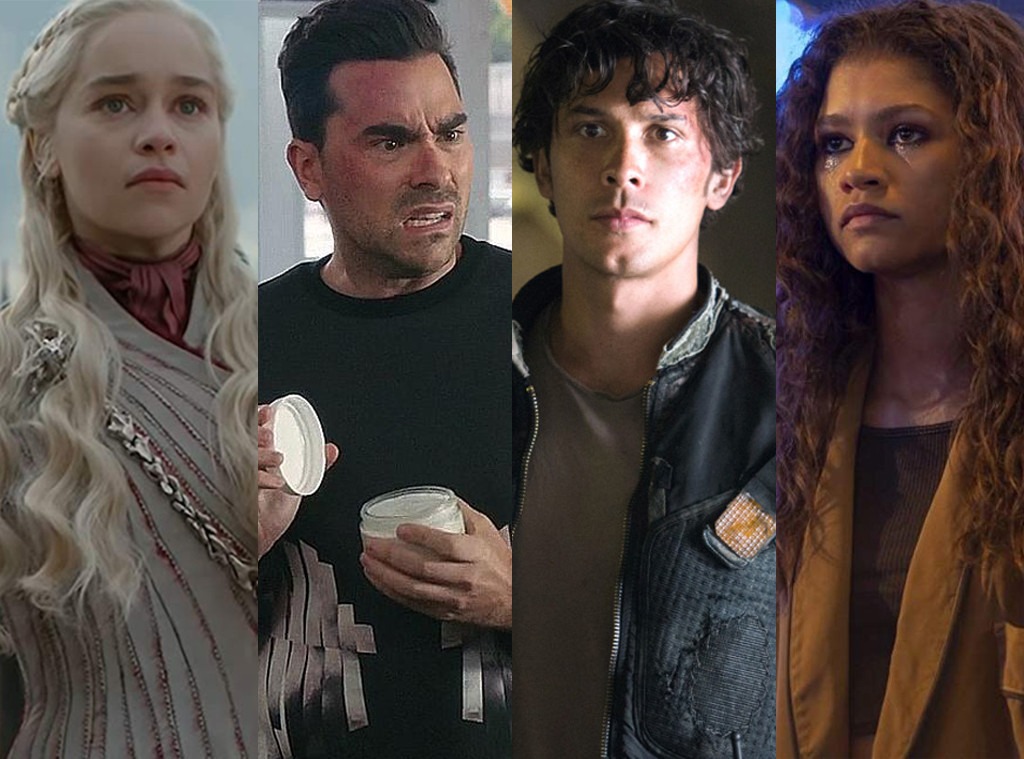 HBO; CBC; The CW
It's officially the start of one of the biggest pop culture weekends of the year, and we're ready to celebrate!
To go along with the start of San Diego Comic-Con and to join in on all the Emmy nom fun, we're launching this year's TV Scoop Awards, our annual honoring of all things TV, according to you. Starting on Friday, you'll be able to vote for the best (and occasionally worst) of TV this past year, with two or three polls launching every single day until Monday, July 29. 
This year we're also starting with a bang: Best Fandom and Cast on Social Media. That way, you'll all have ample time to fight it out for your fandom. 
All polls will close on Friday, August 2, with the winners announced the following week. 
This post is officially the hub of every open poll so far, so keep this bookmarked just in case you miss one of our daily launches! 
Here are the categories and polls as they go live: 
Friday, July 19: Best Fandom, Best Cast on Social
Saturday, July 20: Best Comedy and Best Drama
Sunday, July 21: Best Performance, Best Ensemble, Best Breakout Star, Best Guest Star
Monday, July 22: Best Couple, Sexiest Moment
Tuesday, July 23: Best Reality Competition, Reality Show, Talk/Variety Show
Wednesday, July 24: Best Twist, Worst Twist, Best Musical Moment
Thursday, July 25: Best Fight, Best Villain
Friday, July 26: Saddest Death, Saddest Actor Exit
Saturday, July 27: Best new 2018/2019 show, Most Anticipated 2019/2020 Show
Sunday, July 28: Best Season Finale, Best Series Finale
Monday, July 29: Best International Show  
Voting will close Friday, August 2 at 5 p.m. PT. 
In case you've got any questions about why any contender did or didn't make it into the poll, see below for eligibility rules: 
You can nominate any show, episode, performance, or scene that happened and any fandom or cast that was active between June 8, 2018 and today, July 17, 2019. All shows must be legally available to watch in the United States (except for the international category). Best Couple will only go to an actual established couple (who, at the very least, have kissed), but any fandom of any ship or show is eligible for the fandom category.