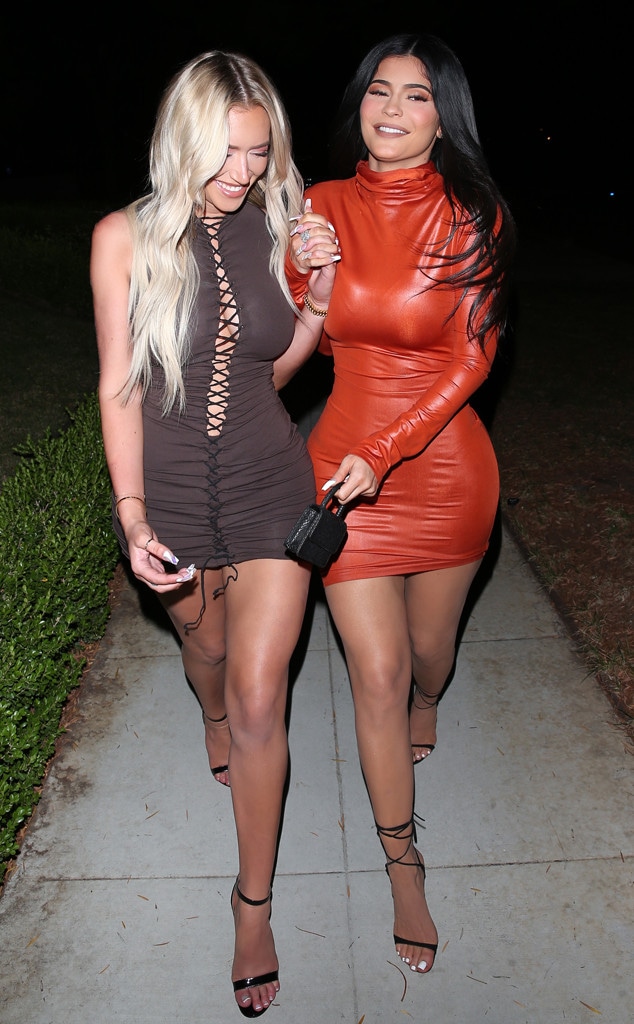 SPW / SplashNews.com
Kylie Jenner has her BFF's back. 
The reality star recently jetted off to Turks and Caicos with a bevy of gal pals, including Scott Disick's girlfriend Sofia Richie, in celebration of her new Kylie Skin brand (as evidenced by the branded plane the ladies took). Jenner's friend Anastasia "Stassie" Karanikolaou shared a photo of herself from the trip, donning a bubblegum pink bikini. However, someone pointed out how Stassie's skin appeared in the snap. 
"Stass I would delete this, your private area skin is rippling, which makes the photo looked altered," the person wrote. "Uhhh the photo would've looked altered if i DID take the rippling out," Stassie retorted in the comment section. 
Meanwhile, Stormi Webster's famous mama was having none of it. "Leave her thick thighs and phat p---y out of this!!!!!!" the makeup mogul added in a comment. "Beautiful inside and out," Jenner further complimented her friend. 
Kylie and Stassie definitely graced fans' social media feeds this week as the reality star shared several snaps of the ladies posing together. "Just another twin pic walkin through your feed..," Kylie captioned one shot of the two in coordinating blue ensembles. 
As it seems, the star is strengthening her bond with other friends after she and Jordyn Woods went their separate ways.
 "Kylie has always had girlfriends in her life, but now that Jordyn Woods is out of the picture, she has gotten closer with some of her other friends," a source shared with E! News. "They have always been a part of her life, but she is spending more time with them now and in a bigger group."