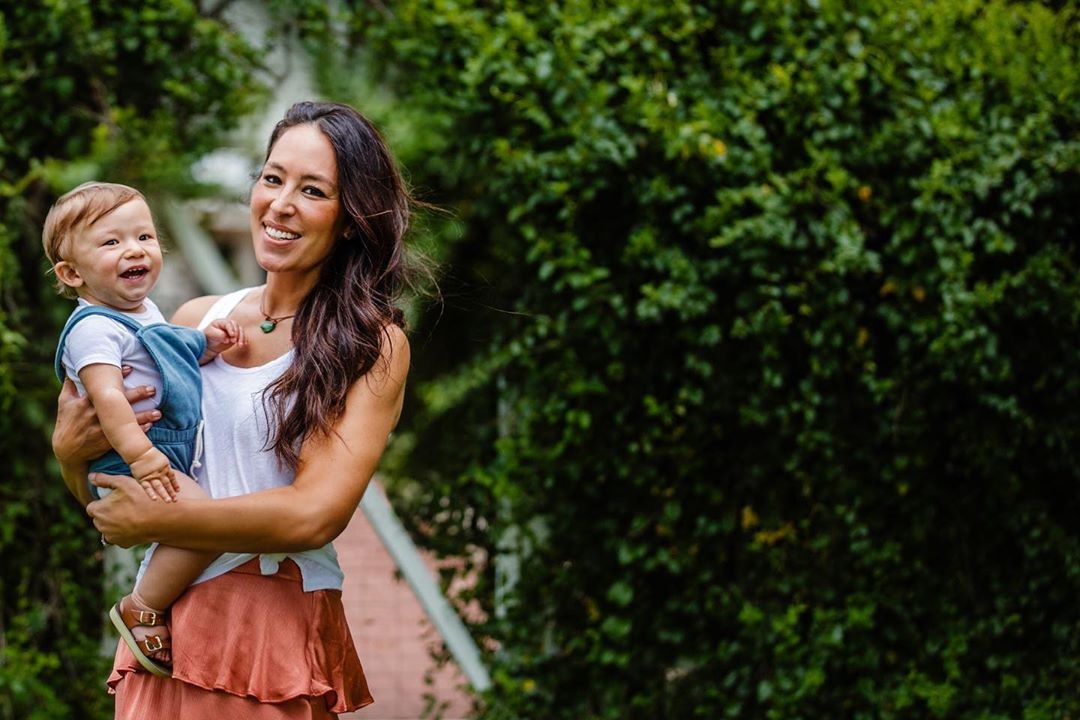 Kathryn Krueger Photography
Crew Gaines is on the move! 
Just days after celebrating his 1st birthday, proud pops Chip Gaines took to Instagram with a very special update from Magnolia Farms. His and Joanna Gaines' little boy is officially walking. 
"Little crew took his 1st steps today.. It was a good day!" the Fixer Upper star captioned a photo of the tot reaching out for his dad on the Gaines family property in Waco, Tex. 
The home improvement gurus welcomed their fifth child in June 2018, joining Drake, 14; Ella, 13; Duke, 13; and Emmie Kay, 9. Earlier this month, the entire fam got together to celebrate their youngest member's special day. Mama Jo shared several photos of the birthday bash on the couple's Magnolia blog, where she called Crew her "joyful, funny, easy-going, sidekick of mine."
"I don't even know where time went—that seemed like the fastest and best year of our lives," Jo recalled of the experiences that transpired since she gave birth to Crew. 
"We had so much fun celebrating his first birthday at the farm and my favorite part was when he dove face first into his cake!" she wrote. "This little boy is so joyful and so curious and is keeping us on our toes, and it has been so amazing to see him with his brothers and sisters. The addition of Crew to our family has been the greatest gift."
It's certainly an exciting time in Chip and Joanna's lives, especially as they look toward the launch of their TV network and multi-platform media platform. 
The world-famous interior designer said in her blog post that she and Chip are "hitting the ground running while simultaneously learning about this new venture all at once."
"When I think back to what Chip and I have done together over the past 16 years, it all felt insurmountable at the time," Joanna explained. "Whether it was flipping our first house together, opening our own business or having kids, there were just so many unknowns. When I get nervous or afraid, the part that gets me up every day is that fact that we get to climb these steep mountains together. We have grown to love the unknown and the risks and challenges that come with it. That's what makes us feel alive and young." 
And so does having a toddler running around!