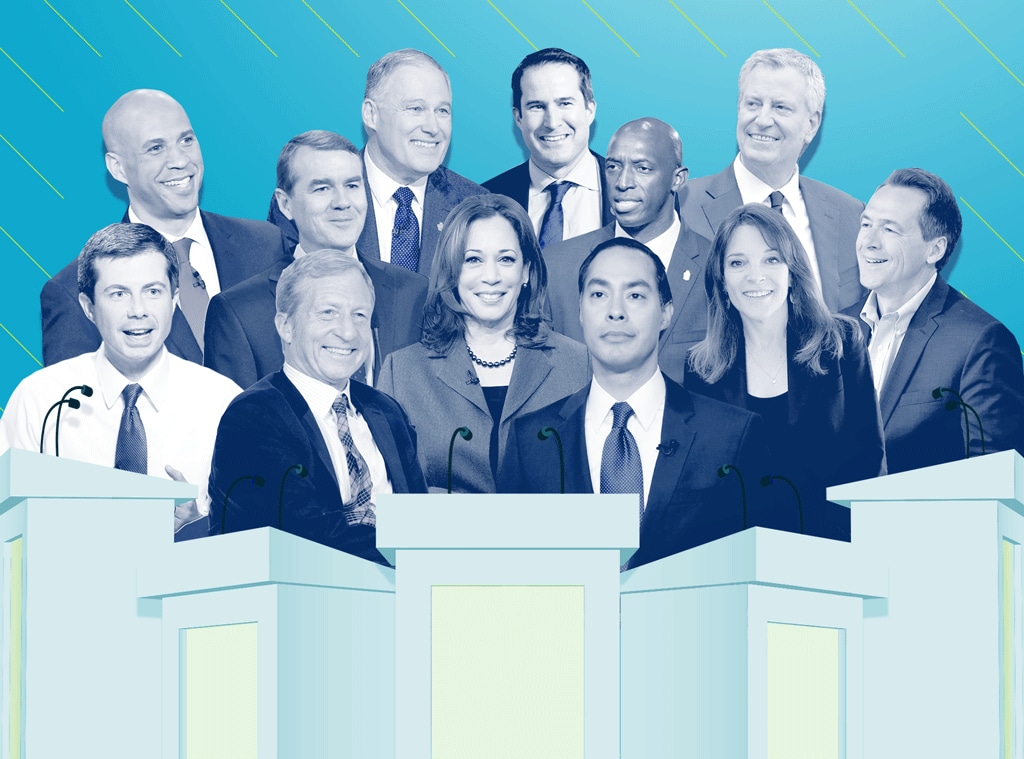 Getty Images; Shutterstock; Melissa Herwitt/E! Illustration
The 2020 Presidential Democratic candidates are here to give E! readers a rare glimpse inside who they really are—and we dig deep to find out their pop culture favorites, must-haves and much, much more!
We asked left-leaning politicians like Kamala Harris, Cory Booker, Pete Buttigieg, Julián Castro, Bill de Blasio and more a series of questions that will show them in an entirely new light and now we're peeling back the curtain to reveal what they enjoy when they aren't hitting the grueling campaign trial ahead of the highly anticipated election next year. 
But don't just take our word for it...Find out which of the candidates above is a huge fan of Beyoncé and who is obsessed with The Office (which, same!).
And remember, November 2020 may seem far away but before you know it, it'll be on the horizon. So while getting to know your presidential candidates is key, it's also crucial to make sure that you're registered to vote. Click here if you still need to sign-up to vote and make sure your voice is heard—every single one counts!
But that's not all! With the 2020 election season officially well underway, E! News plans on reaching across both sides of the aisle so that readers can truly get to know all their presidential candidates. 
To find out how the politicians responded to the revealing pop culture survey, check out the full gallery above.