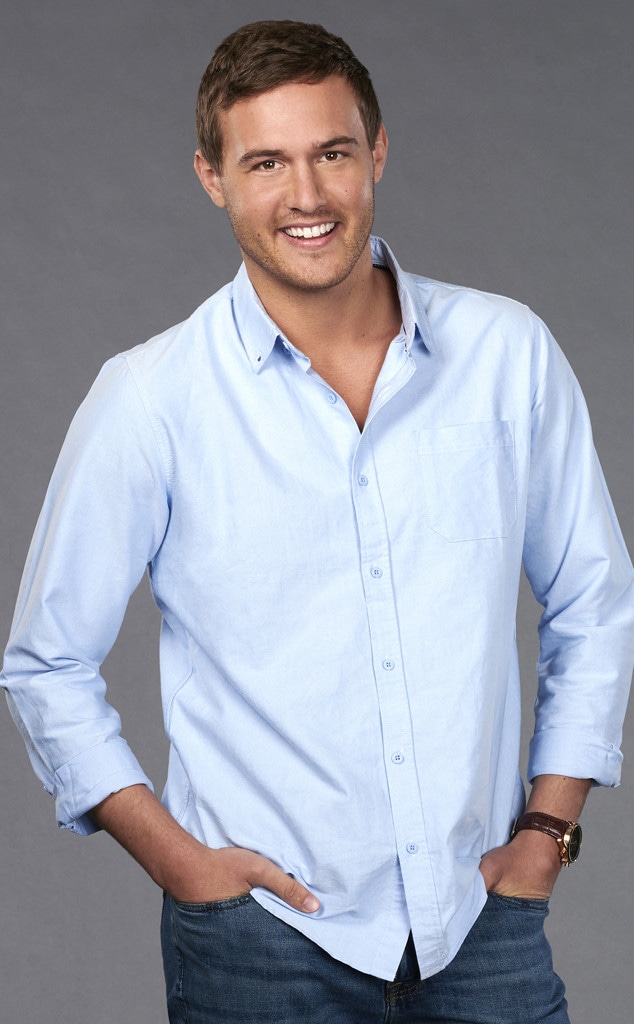 ABC/Ed Herrera
As Bachelorette fans prepare for Monday night's Fantasy Suite episode, new allegations have emerged about frontrunner Peter Weber.
The pilot, who has made it to the final four contestants on Hannah Brown's Bachelorette season, is being accused of breaking up with his girlfriend to go on the reality show. In an interview with Entertainment Tonight, Weber's alleged ex-girlfriend, model Calee Lutes, speaks out about their relationship, and how he ended things with her shortly before going on the ABC series.
According to Atlanta-based Lutes, she and Weber met via a dating app in June 2018, when the Delta pilot was in town training for work.
"We hit it off and decided to continue dating long distance after his month was up," Lutes tells ET.
"It was great, we were crazy about each other," Lutes says of their relationship. "Even though we lived on opposite sides of the country, we saw each other often -- every week/every other week. It was as easy as a long-distance relationship could be."
Lutes also says that she and Weber went to Switzerland together in November.
According to the Lutes, the relationship was "very serious" and they even discussed living together. But then in late December, two days before Christmas, Weber told Lutes that he wanted to end their relationship during a FaceTime call.
"He didn't really have a reason why. I was devastated and completely blindsided," Lutes shares with ET. "I didn't understand why it was so urgent to end things so suddenly. I thought there was another girl, so I looked at his recent followers on Instagram, and noticed that a Bachelorette producer had recently followed him. I didn't think much of it at the time, but I knew there was something he wasn't telling me."
Lutes claims that Weber then began deleting all traces of her off of Instagram.
"We still kept in touch after the breakup, and we were trying to see each other again, up until early March, shortly before he left for filming," Lutes says. "When I found out about the show, I texted him and told him that he owed me an explanation, but I never heard a word back."
"He absolutely betrayed me," Lutes says of Weber. "He interviewed for a reality dating show while simultaneously planning a future with me."
These allegations about Weber have emerged about a month after fellow contestant Jed Wyatt was accused of cheating on his ex-girlfriend, Haley Stevens. In early July, Wyatt addressed the speculation, saying that the cheating claims are affecting his and Brown's "mental health."
Weber has yet to address the claims made against him.