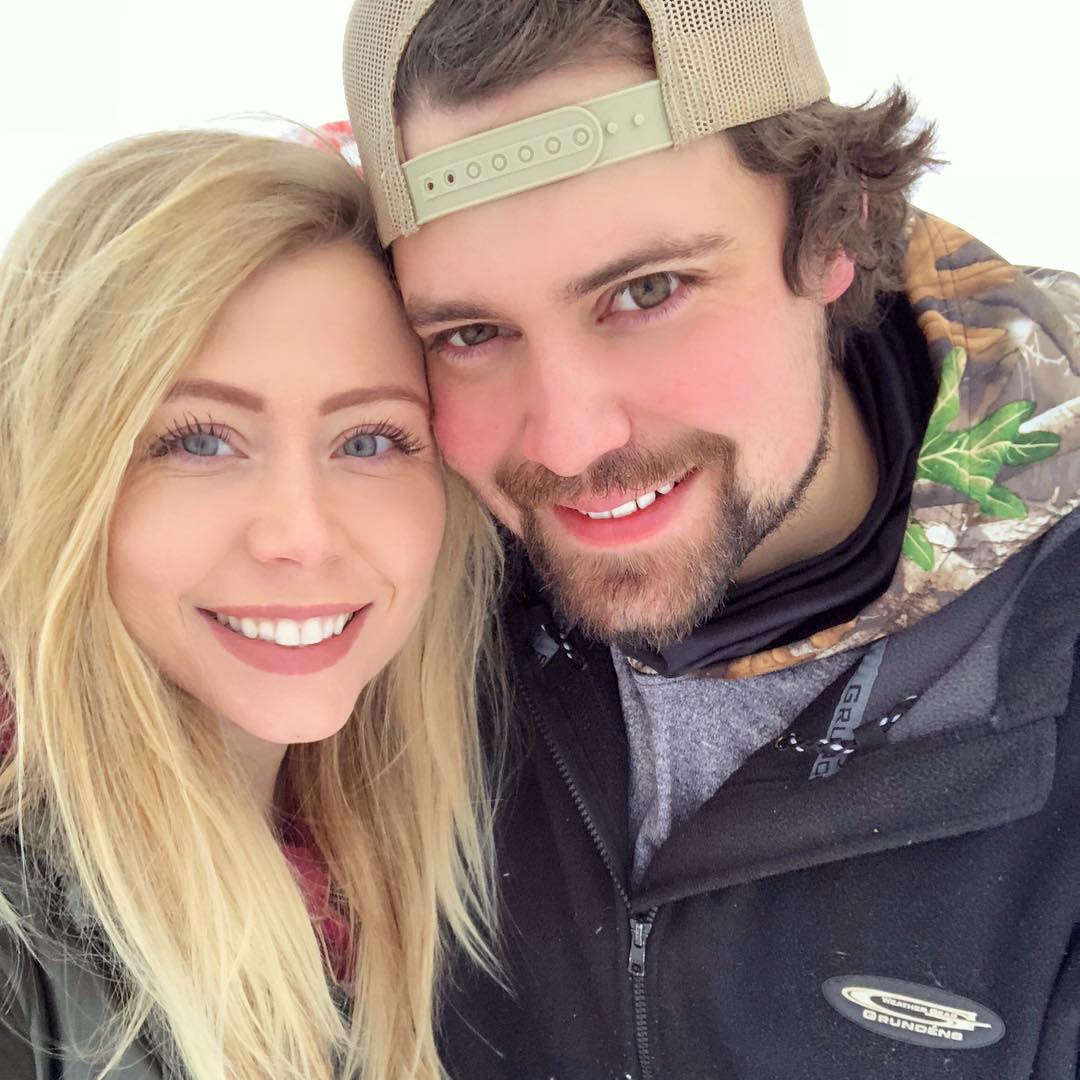 Instagram
UPDATE: Sunny Johnston posted on Wednesday the first photo of her and Levi Johnston's newborn daughter, writing, "Delta Jo Johnston, Born 7•10•19 7lbs 12oz  21 inches tall  Blonde hair, blue eyes and chubby cheeks! (Imagine that) We are all in newborn bliss over here. She always has 5 people fighting over holding her."
____________________
Congratulations to Levi Johnston and Sunny Johnston!
Bristol Palin's ex and his wife have welcomed a baby girl, Delta Jo Johnston. According to Entertainment Tonight, the couple's daughter was born on Wednesday, July 10, weighing in at 7 pounds, 14 ounces. This is the Levi and Sunny's third child together, and Levi's fourth child total. He shares son Tripp, 10, with ex Bristol. The daughter of Sarah Palin gave birth to Tripp, her first child, in 2008.
Shortly after celebrating Thanksgiving, Levi, Sunny and their kids posed for a photo in front of their Christmas tree.
The family, wearing matching pajamas, held up a sign that read, "We are excited to say a little present is on the way. Baby Johnston #4 due in July!"
(Originally published on Monday, July 15 at 8:35 a.m. PT)