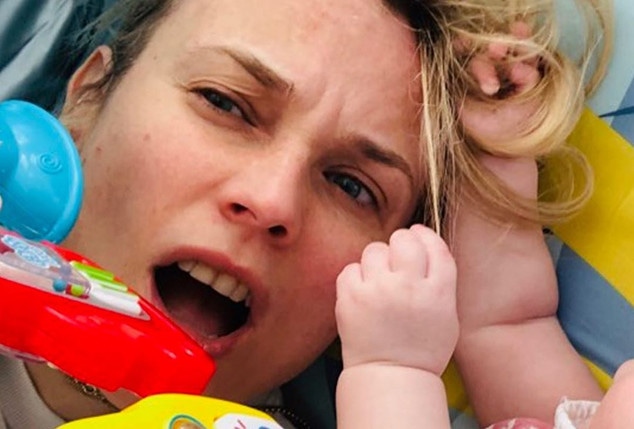 Instagram/Norman Reedus
Norman Reedus and Diane Kruger have themselves an adorably handsy little girl.
The notoriously private duo have rarely opened up about their baby girl, who they welcomed in November, but in honor of his love's 43rd birthday today, the actor decided to break with tradition. Sharing a glimpse into their family of three, the Walking Dead actor posted an image of their tot grabbing mommy's blonde locks. 
"Happy birthday angel," the 50-year-old captioned a series of photos on Instagram, which also included intimate shots of the couple on the beach and at a restaurant.
For her part, Kruger couldn't help but gush back. "I love you and little Etiquette the most," she commented. (And before you get too excited, she did not just reveal the name of their baby girl. When a fan asked if Etiquette was their daughter's moniker, the model was quick to respond: "No, it's not.")

In December, as the holidays neared, the new mom gave E! News a rare glimpse into her family life.
"It's already chaotic in the house," the Welcome to Marwen actress joked. " It's a great moment of joy. We have a lot to be thankful for. It's been a wonderful year. I'm just looking forward to having my own little family be together, have take-out because I don't think I can step away to cook!"
And she remains in awe of her darling daughter. "She's still very young so I just want to be home really and enjoy her," she raved to E! News. "Every day she's different."
Kruger and Reedus met while filming the 2015 flick Sky. They first sparked romance rumors in early 2017 and finally made their red carpet debut at the 2018 Golden Globes.
"They complement each other very well," a source previously told E! News. "Norman is very free-wheeling and relaxed, and fun. Diane is much more analytical and thoughtful. They're very good for each other and are really happy. Norman is genuinely a really good person and he works really hard."