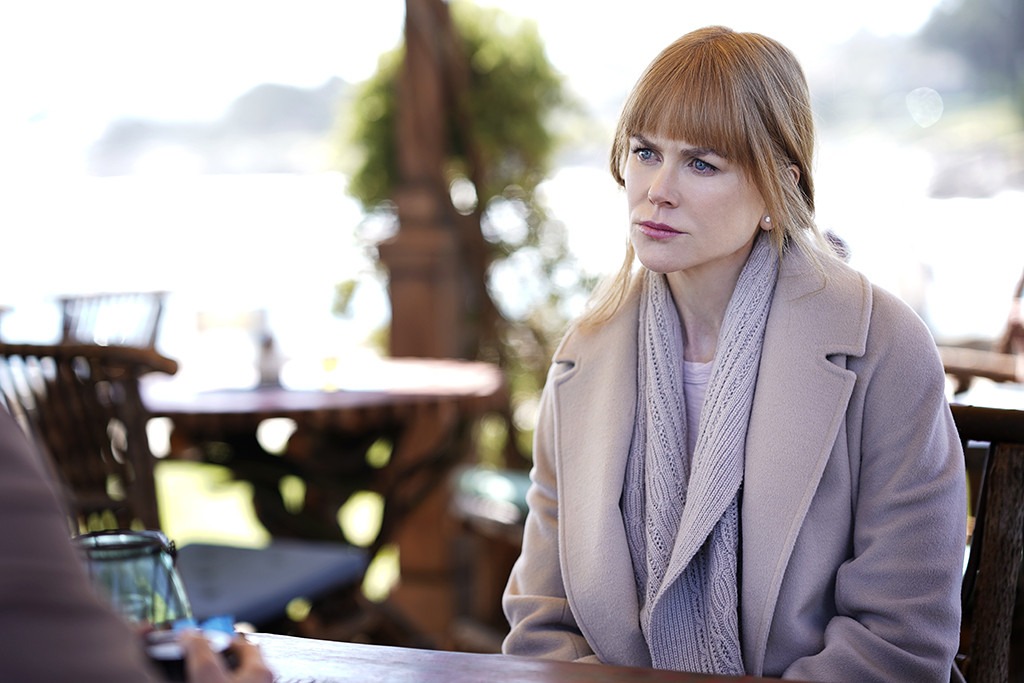 HBO
Throughout these two seasons of Big Little Lies, we've only known Celeste as a somewhat broken woman.
She was being abused, she was afraid for her life, her abusive husband died, and then she's been fighting off a mother-in-law who's scheming to take her kids away. You would be forgiven that Celeste used to be a lawyer and has a license to practice law, because we've never actually seen her do that. 
Finally, in next week's finale, it looks like that's exactly what we're going to get to see. 
At the end of episode six, after taking a beating in the courtroom over her sexual encounters with various men and her violent sex life with Perry, Celeste asked if Mary Louise could be put on the stand as well, and if Celeste could be the one to question her. 
The judge thought that was a terrible idea but Celeste disagreed, and so that's what we have to look forward to in next week's finale, and honestly we cannot wait to see Celeste take back some power in all of this and actually be a lawyer. Hopefully she fully destroys Mary Louise in the process. 
Elsewhere tonight, Bonnie's fully, completely losing it. Her mother is still in a coma, and she's coming apart at the seams thanks to that stress and also the fact that she was the one who pushed Perry, and the police are getting ever closer to figuring that out. 
We saw her constantly imagining standing up during Celeste's trial and confessing, and then we saw her actually confessing to her comatose mother about how much she hates her for her childhood, and how when Bonnie pushed Perry, she was really pushing her mother. 
Bonnie also told her comatose mama that she knew she needed to confess to her "first," so apparently she's not done. 
Corey was last seen by Bonnie at the police station, but he explained to Jane that he had been called in for questioning, and didn't tell them anything because he didn't really know anything, but he did warn Jane that they know Perry raped her and that he's Ziggy's father. 
Renata learned that Gordon had been sleeping with the nanny and absolutely lost it on him, and Ed (probably) did not sleep with Tori, even though she has a masturbation diary and a bucket list with him on it. Instead, he went home, and later found Madeline wearing her wedding dress and dancing to the song he chose for their wedding, and he was into it, and we continue to wonder what the point of this storyline is. 
Some explosive stuff had better happen in next week's finale, or we're going to be wondering about the point of a lot of things this season, but we've got faith in Celeste to make this a trial we won't soon forget. 
Big Little Lies airs Sundays on HBO.