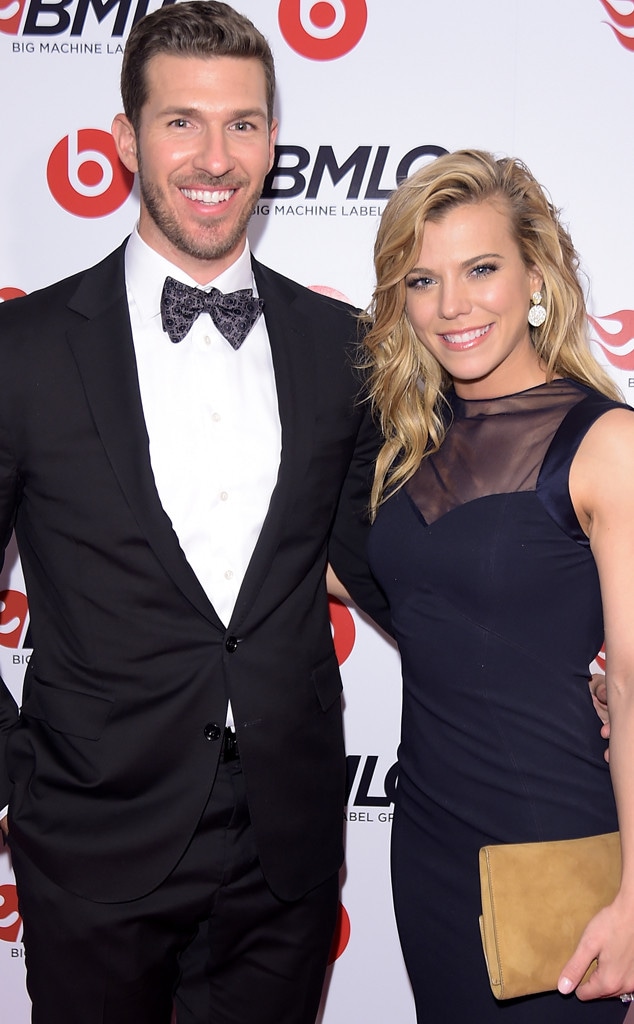 Michael Loccisano/Getty Images for Big Machine Label Group)
The Band Perry is getting personal on their brand-new song.
On Friday morning, the Grammy award-winning trio released their brand-new single titled "The Good Life."
And as country music fans listen to the song that further expands the band's genre-defying musical style, they may be intrigued by what inspired the track.
"'The Good Life' is a story about the infidelity I experienced. I want you to know that this song was written during a toxic and incredibly difficult time in my life, but I'm singing it to you now with the voice of a woman who has completely regained a strong sense of self, rebuilt her womanhood, and is grateful to have learned so much," Kimberly Perry shared on the band's Instagram hours before the official release. "The lyrics in this song are visceral and strong, just as the feelings have been. I feel empowered by them."
She added, "I hope they empower you to know your value, and if you find yourself in an environment where someone makes you feel disrespected and degraded, I want you to know that you deserve so much more. It's ok that things don't go as planned and it's also ok to not have a new plan yet. And for those who tell lies, who take advantage of others' trust and dignity—DO BETTER."
While Kimberly never mentions anyone by name in the song, her ex-husband J.P. Arencibia took to Instagram and delivered a serious jab at the singer.
"It's sad that at 36 years of age today, a person would try to revive a dying career with click bait," the former MLB catcher shared on social media when tagging his ex and The Band Perry. "Well, here's just a little taste of reality to a woman and family that are not in touch with it…swipe left."
Back in March 2018, E! News confirmed that Kimberly filed for divorce from J.P. She would ultimately address the split in an Instagram post.
"Yes, sadly it's true, my marriage has come to an end," Kimberly wrote to fans. "I know that beauty will come from these ashes and, as always, I want to thank you all for your love and support. I'll be in touch soon."
Moving forward, Kimberly remains appreciative that she can continue making music for her fans. In fact, she teased that "so many songs" are coming soon.
"I'm so grateful to be here and to blow out candles celebrating another year in my good life. Thank you for caring about my story and for listening," Kimberly wrote on Instagram. "The song coming out tonight is one I needed to make to remind myself that my life is not defined by one ugly situation, my body is not diminished by one uninterested person, and my self-worth is not determined by anyone else's words or behavior. Neither is yours."