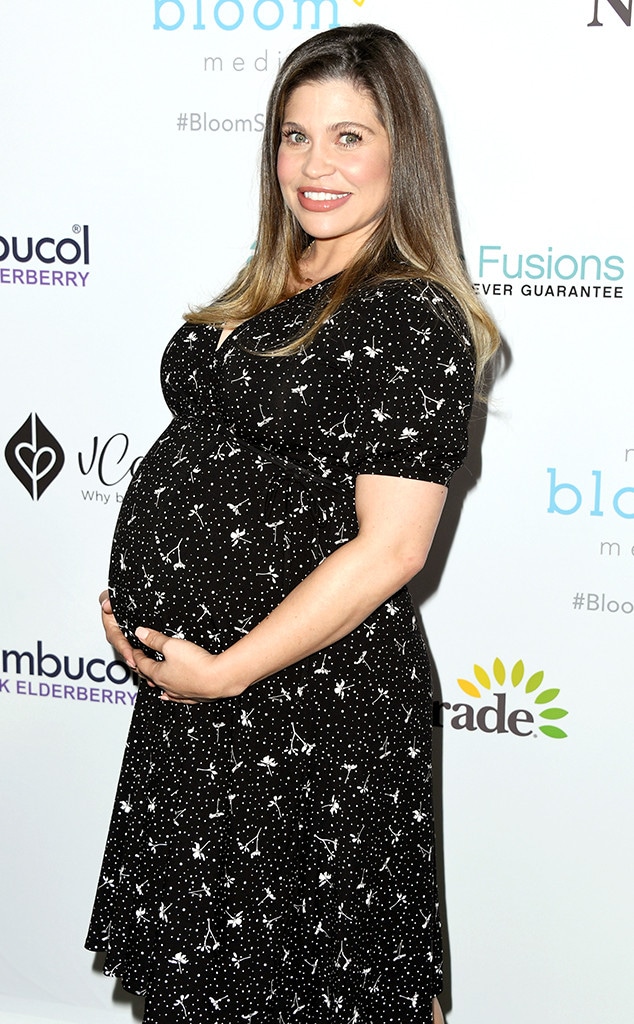 Jon Kopaloff/Getty Images
Danielle Fishel's newborn is getting one step closer to coming home.
More than two weeks after welcoming her baby boy early in the hospital, the Boy Meets World star is updating fans on her son's condition.   
"We're still in the hospital but Adler is getting better and stronger every day. @jensenkarp and I keep reminding ourselves that we are extremely lucky - Adler *will* eventually come home with us - and therefore this is nothing but an enormous test of our patience and willingness to relinquish control," she shared on Instagram. "Two things I have never been plentiful in but are absolutely necessary in parenthood!"
Danielle continued, "He is also receiving the best possible care from the most loving, warm, kind, intelligent nurses and doctors the world has ever known! Literal angels."
On June 24, Danielle and Jensen Karp welcomed their baby boy into the world when mom was 35 weeks along. After doing an ultrasound, doctors discovered fluid in the baby's lungs.
Matt Winkelmeyer/Getty Images for TBS
"We are THRILLED Adler is here and we want to shout it from the rooftops but we know posting about his birth and it's complications opens us up to prying eyes - aka paparazzi staked outside our house, following our every move the way they did several times during my pregnancy," Danielle explained in a post back on July 1. "We are much too fragile for that right now and I pray wholeheartedly that we can have some space as we navigate these next few weeks."
As doctors and nurses continue to make their son healthier, Danielle remains grateful for all the support she has received from fans, followers and family.
"Thank you to everyone who has sent their messages of encouragement, hope, love, and prayers for our family," she wrote in her most recent post. "They have comforted us and been such an inspiration when we've felt down."
Danielle added, "Now, I must get back to dressing our baby in all my favorite restaurant onesies." Spoiler alert: Mama loves Olive Garden! 
We're sending good wishes to Danielle and her family.