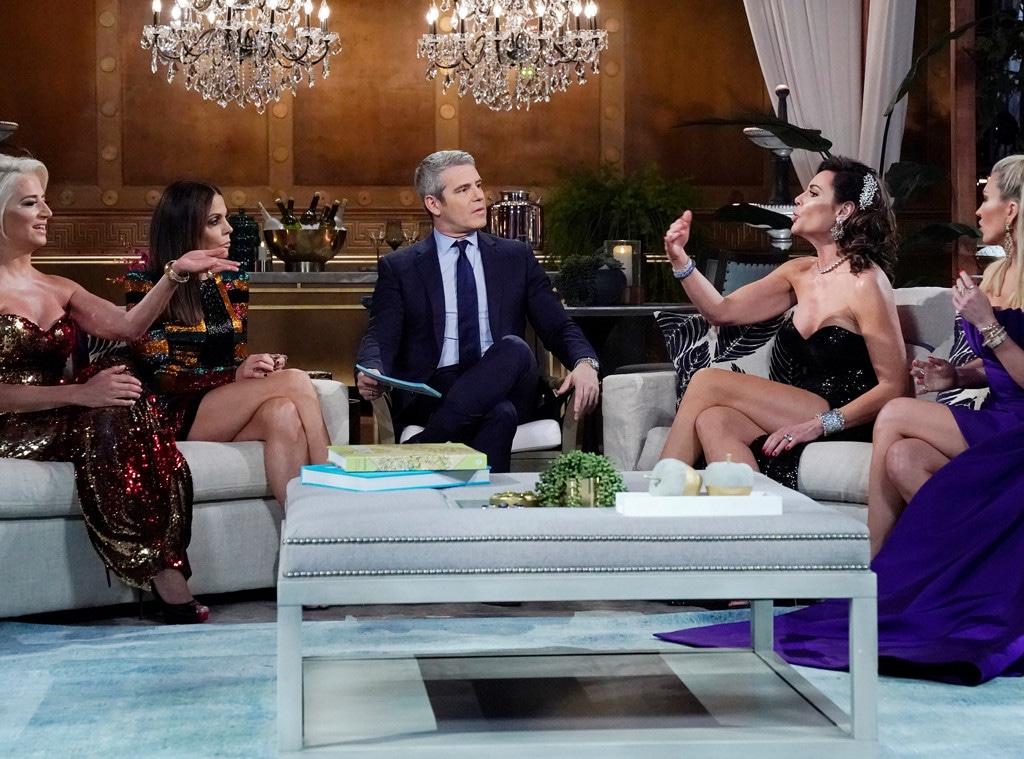 Bravo
There are cringeworthy Real Housewives moments and then there was this moment from The Real Housewives of New York City.
"I've seen a lot of cringeworthy moments on this franchise. The NY Loves Kids event was as cringeworthy as it gets," Andy Cohen told Ramona Singer in the RHONY reunion preview below.
"But it was successful. That was the good news. And the law was passed," Ramona said.
This season on RHONY, Ramona, Sonja Morgan and Dorinda Medley got involved with NY Loves Kids, a charity for sexual assault survivors. At an event, the three bickered while addressing the assembled patrons. Ramona regularly got the head of the organization's name wrong. It seemed incredibly awkward for those in the room and those at home watching.
"It was all about Ramona again. All the attention had to be on Ramona," Dorinda said at the reunion. "She didn't want to share the limelight, she didn't want to share anything. She wanted to shove us in the back…"
"The opposite of charity," Bethenny Frankel said.
Ramona said she just wanted to speak first, then the other ladies could.
When Andy asked Luann de Lesseps about the etiquette of the situation, Dorinda was quick to shoot her down with an impression of the countess' behavior in the Berkshires. Bethenny couldn't hide her delight.
In another preview for part two, Bethenny and Ramona take issue with Luann leaving rehab early to perform her cabaret act.
"First of all, I stayed for three weeks and I wanted to come out to get on stage only because getting on stage makes me extremely happy and I love it. For me, it's therapy, so I wanted to be there. I didn't want to cancel and everybody at where I was…supported it 100 percent," Luann said.
"This is an inaccurate monologue," Bethenny said.
The two then go at it over how long Luann actually stayed and Bethenny opened up about why she found the cabaret star's behavior so disrespectful.
"It was disrespectful for me to spend multiple weeks and days living on Team Luann, and you were having a mental breakdown," Bethenny said.
"You are not a psychologist. I have a psychologist who is my psychologist…I was ready to go," Luann said.
But that wasn't good enough for Ramona. Watch above.
The Real Housewives of New York City reunion airs Thursdays, 9 p.m. on Bravo.
(E! and Bravo are both part of the NBCUniversal family.)