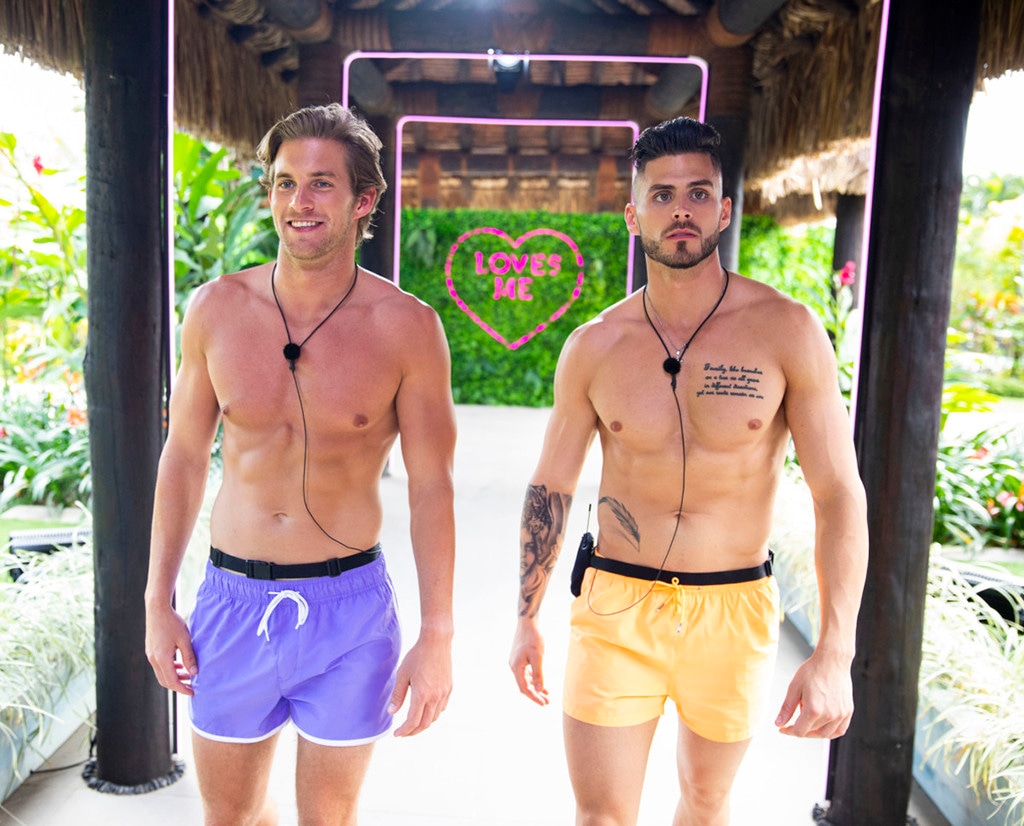 CBS
We were missing those accents from the UK version of Love Island, so tonight, the U.S. Love Island obliged.
Two new guys entered the villa in the third episode—Dylan of Currently in San Diego, and Cormac, from Ireland. Cormac's Irish accent immediately drew some attention, and it turns out Cormac's also got his eye on basically all of the women. 
Specifically, they're both into Elizabeth, but Elizabeth was quick to turn them down nicely. She likes Zac, and she's cool with that right now, but Alexandra is cool! Cormac didn't seem to pick up on it quite as well as Dylan did. 
Dylan then sat down with Alexandra and we all learned that they both use an equal amount of the word "like" and they might actually be perfect for each other. 
After everyone had a moment to get to know each other, we learned that viewer votes had sent Alexandra on a date with Dylan and Caro on a date with Cormac, and both dates turned out to be really, really cute. 
Then, the guys got to choose their own dates. Dylan chose Mallory—another girl who was clearly not happy in her couple with Weston. Cormac chose Elizabeth, the one girl who really, really is. And that's where tonight's episode left us. 
While it's fun that these episodes are very current, with all the action having basically happened yesterday, it's sort of a bummer to only get to see such a small piece of it at a time, and these hour-long episodes feel very short. We want more! We need more! 
One thing we can definitely say is that the narrator, Matthew Hoffman, seems to have really found his groove tonight, and his jokes made us laugh multiple times after a slightly rough start in the first couple of episodes, so what we're saying here is that yes, Love Island USA is good, and we are on board. 
Keep up with the entire cast below! 
Love Island airs weeknights at 8 p.m. on CBS.