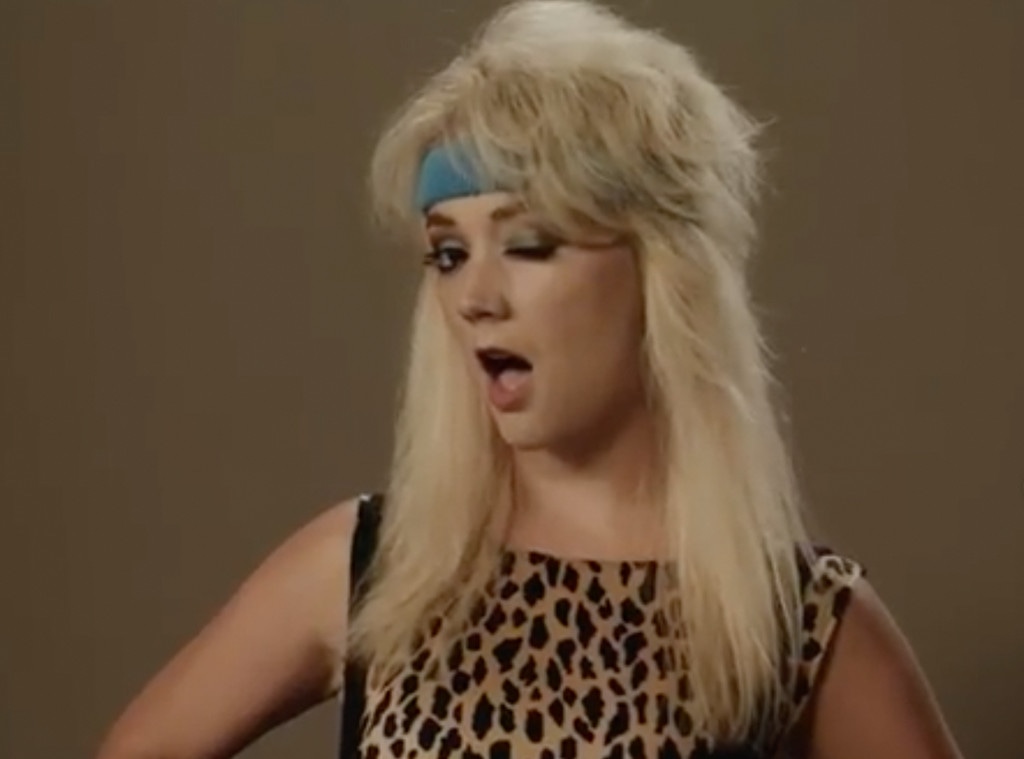 Instagram
Get ready see Cody Fern, Gus Kenworthy, Billie Lourd and Emma Roberts like you've never seen them before. Ryan Murphy took to Instagram to officially reveal the American Horror Story: 1984 cast in all their 1980s glory.
There's Olympian Kenworthy with a crop top and short shorts, Lourd with some excellent teased bleach-blonde hair, Leslie Grossman with the biggest glasses you've ever seen (and a Farrah Fawcett 'do), Fern in his finest aerobics wear, Matthew Morrison with quite the mustache (and something in his pants!), Pose star Angelica Ross looking mighty fine with a stethoscope, Roberts looking very prim and proper, DeRon Horton looking very sporty and Zach Villa looking quite a bit creepy.
The first teaser, posted by Murphy to Instagram, is set in what looks like the bunks of a cabin. And is that John Carroll Lynch back in a creepy role? He's wearing what looks like the same outfit as the killer in the teaser released earlier in 2019.
See the full character teaser below. Which is your favorite look?
Notice who is not included in the cast reveal? Evan Peters and Sarah Paulson. Get the scoop on what else to expect below.