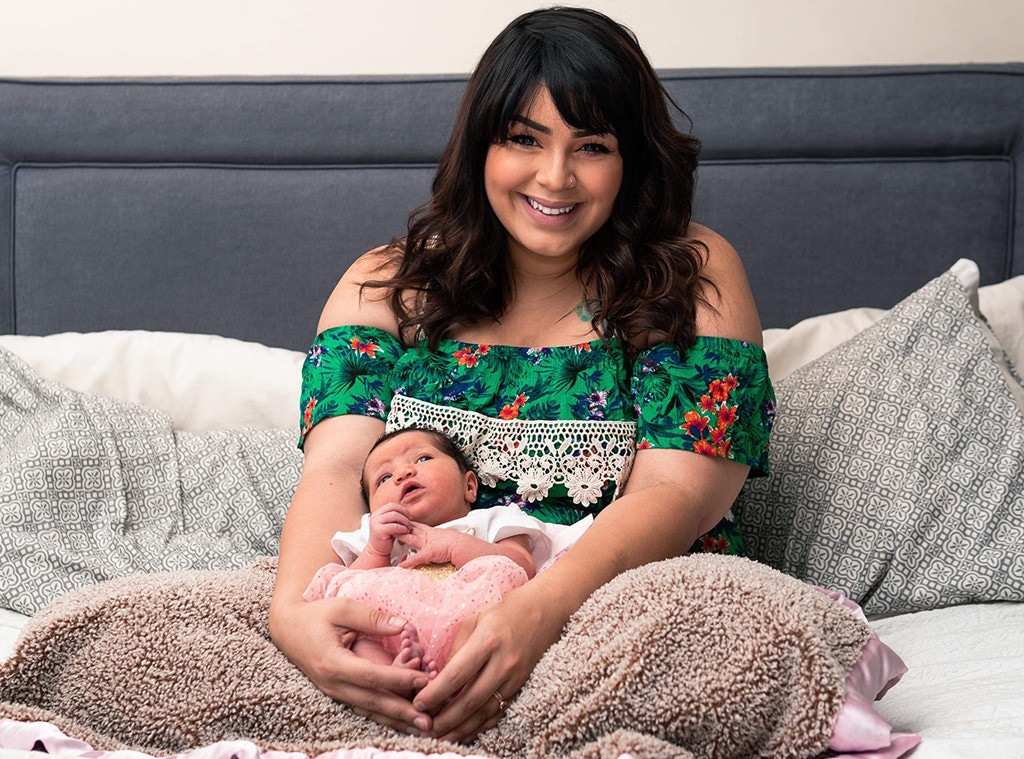 William Udy
The 90 Day Fiancé family just became even bigger.
Tiffany Franco and Ronald Smith confirmed on social media that they are now the proud parents to a baby girl named Carley.
"You blessed us with your light," the couple shared on Instagram. "Our beautiful CARLEY ROSE."
E! News has also learned that the newborn arrived on July 3 measuring 19 inches in length and weighing 8 lbs., 3 oz.
"Carley's arrival into this world was a mother's biggest sacrifice, the giving-birth part," Tiffany shared with us. "But she was worth every contraction, every cry, all of it!"
She also told People, "When they put my baby on me, all of my pain was gone and all I felt was her warmth and the love and support of my family. My mom, who held my hand through it all, and Ronald, who was on a video call with me from the moment I went into labor until childbirth."
Ronald's mom was also able to be on a video call to see the birth of her first grandchild.
Fans have been witnessing Tiffany and Ronald's love story on 90 Day Fiancé: The Other Way.
While on a trip to South Africa with a friend, Tiffany met and fell in love with Ronald who quickly proposed. While the Maryland resident said yes, her man didn't share his gambling addiction and criminal record. 
Although we have to keep watching to find out what happens next, social media points to a couple ready to raise their daughter together as they embark on a new adventure.
"Growing and growing as our love grew for you my little girl," Tiffany shared on Instagram before giving birth. Congratulations to the happy couple!
90 Day Fiancé: The Other Way airs Monday nights at 9 p.m. only on TLC.