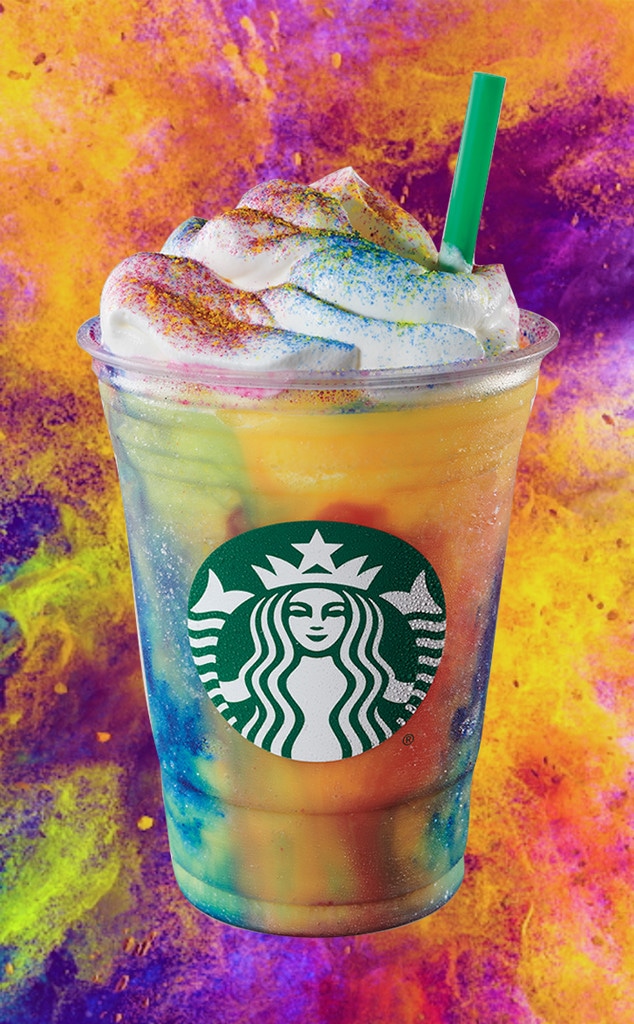 Starbucks
Behold: the newest drink to end up on your Instagram feed. 
Starbucks has unveiled its lasted confection just as summer kicks into high gear. Introducing the Tie-Dye Frappuccino, a colorful fruity concoction of red, blue and yellow swirls. The vibrant drink is finished off with whipped cream and topped with matching red, blue and yellow powder. 
As for flavor, the crème blended beverage has no coffee and has been described by one customer as tasting like a "banana Laffy Taffy."
But, before you picture yourself sipping one of these poolside for the next two months, we have to break you heart and note the drink is only available for "a few days," according to the coffee chain.
So, where can someone rush to get one of these 400-calorie blended beauties before they quickly are no more? According to Starbucks, they're available at participating locations in the United States and Canada for a limited time while supplies last. 
"We wanted to create something that celebrates summer and really conveys it both visually and through flavor within the beverage," Starbuck's Paloma Carrington-Bataller said in a statement. "We knew it had to make you smile at first sight and our Tie-Dye Frappuccino does all this! It's summer in a cup and something everyone can relate to; it takes you back to sunny warm days of summer spent at camp or with friends and family."
Sign us up!