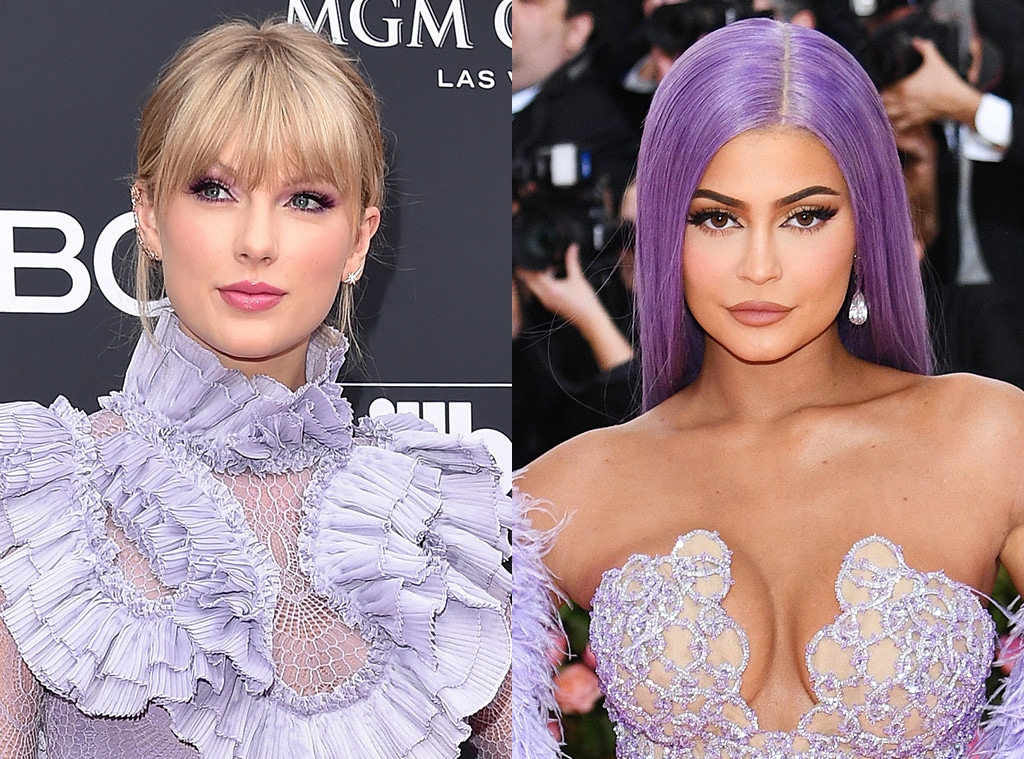 Axelle/Bauer-Griffin/FilmMagic, Dimitrios Kambouris/Getty Images for The Met Museum/Vogue
Congratulations are in order for Taylor Swift! 
Forbes released its list of the top 100 highest-paid entertainers in the world on Wednesday, and the 10-time Grammy winner landed the top spot.
The magazine estimated the 29-year-old singer's pretax income to be around $185 million—a 131 percent increase compared to the $80 million she reportedly raked in last year.
A big portion of this fortune came from the artist's Reputation Stadium Tour. According to the publication, the concert series grossed $266.1 million—making it the highest-grossing tour in U.S. history.
Still, Kylie Jenner wasn't far behind the "ME!" star when it came to 2019 earnings. According to Forbes, the makeup mogul pulled in $170 million in pretax income over the past year. In fact, Forbes recently named her the youngest self-made billionaire.
Several of Jenner's famous family members made the list, too—including Kanye West, who secured the no. 3 spot with a 2019 estimated net worth of $240 million, and Kim Kardashian, who landed the 26th spot with reported earnings of $72 million this year. Jenner's boyfriend, Travis Scott, secured a spot, too—coming in at no. 39 with estimated earnings of $58 million. 
Swift also had a few familiar faces on the list—including her pal Ed Sheeran, who snagged the no. 5 spot with an estimated $110 million in earnings—and her ex Calvin Harris, who came in at no. 95 with reported earnings of $38.5 million.
Other artists on the list included Beyonce (no. 20 with $81 million), Rihanna (no. 36 with $62 million), Ariana Grande (no. 62 with $48 million) and Lady Gaga (no. 90 with $39.5 million).
Forbes also listed the estimated 2019 earnings of several athletes—including Cristiano Ronaldo and Aaron Rodgers—as well as those of several movie stars, including Chris Hemsworth, Bradley Cooper and Dwayne Johnson.
According to the publication, the rankings of these "front of the camera" stars were based on their estimated pretax earnings from June 1, 2018 to June 1, 2019—before deducting fees for managers, lawyers and agents. Forbes calculated these figures based on data from a number of sources, including ComScore and Nielsen Music, and interviews with the celebrities.