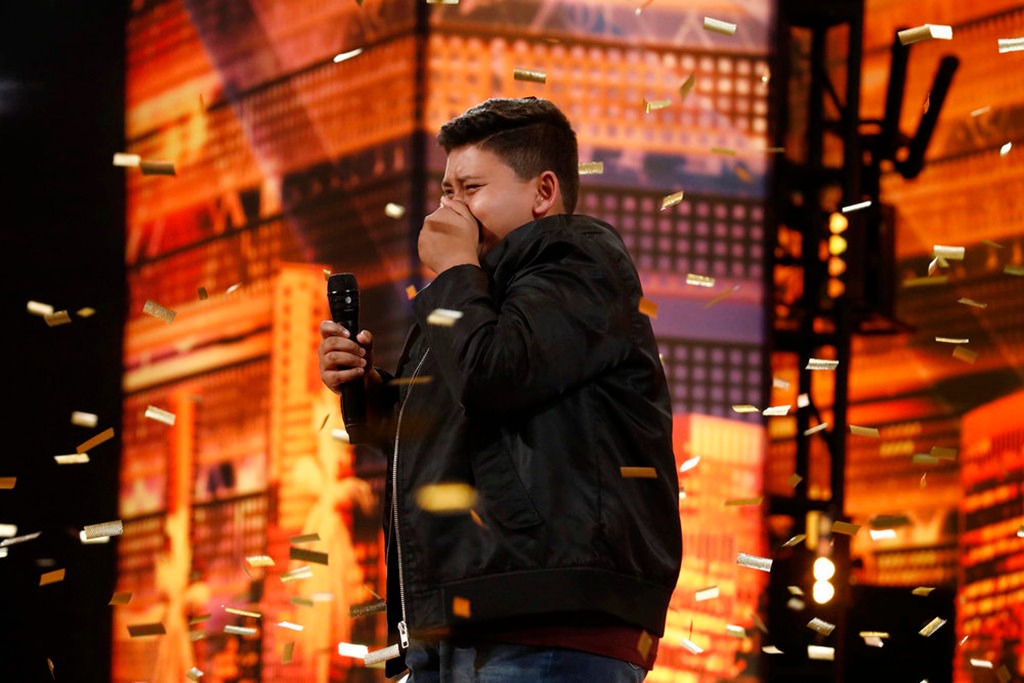 NBC
You know that one song from Waitress? The one that makes everybody cry?
Tonight's final America's Got Talent performance will do that to you tenfold, not only because it's a great performance of that song, but because it's a great performance of that song by a 12 year-old boy with big Broadway dreams, and because it results in the final Golden Buzzer, from the boy's favorite judge Julianne Hough. 
All of the Golden Buzzers have been great performances, but dare we say this might be technically the best. This kid, whose name is Luke Islam, is really, really good and honestly Broadway doesn't seem that far away. 
Watch his performance below! 
Julianne was the last to hit her Buzzer, so that means it's just about time to head to the next round of the competition. 
Luke was joined tonight by some great acts and some very interesting ones, like this guy who played the tambourine with his entire body, including his face. 
Everybody got emotional over Olivia Calderon, who sang "My Way" in Spanish, and told the heartbreaking story of how she put her dreams on hold to take care of her sick father. 
This mentalist had to prove herself to Simon Cowell before she could get enough yeses to make it through, and boy did she. 
And finally this comedian made us real hungry and now we're off to find some dinner! 
America's Got Talent airs Tuesdays at 8 p.m. on NBC.