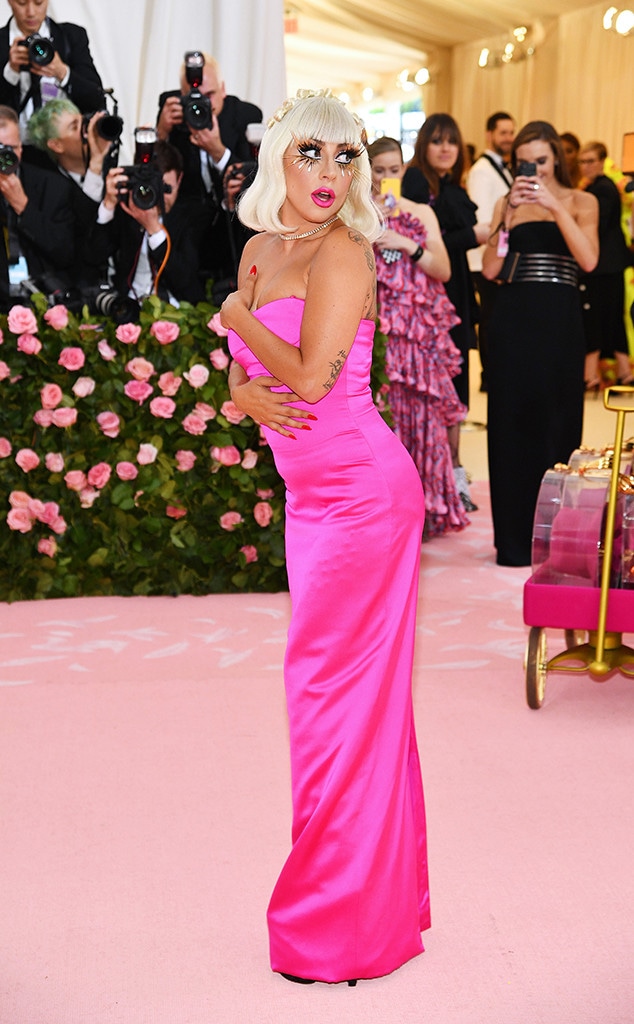 Dimitrios Kambouris/Getty Images for The Met Museum/Vogue
Sound the alarm: Lady Gaga is launching a beauty line.
The 33-year-old star is stepping into the makeup world with the upcoming release of Haus Laboratories. Like Rihanna and Kylie Jenner before her, Stefani Joanne Angelina Germanotta plans to bring funky, fresh and fabulous cosmetics to our vanity.
Need proof? The "Shallow" singer gave fans a taste of what's to come on her social media accounts on Tuesday morning. From bold lipstick shades to mesmerizing shadows and daring blush colors, the campaign photos and videos highlight the brand's versatility.
"This is your glam. Your expression. Your artistry. We want you to love every version of yourself," the cosmetic company's Instagram announcement reads. With another post cheekily stating, "The last thing the world needs is another beauty brand. But that's too bad."
When it comes to the Oscar winner's creation, she expresses that she wants everyone to feel empowered.
"When I was young, I never felt beautiful. And as I struggled to find a sense of both inner and outer beauty, I discovered the power of makeup," she wrote on Instagram. "I remember watching my mother put her makeup on every morning, basking in the glow of her power to put on her bravest face as the hard working woman she was. I then began to experiment with makeup as a way to make my dreams of being as strong as my mother become true."
She continued, "It was then that I invented Lady Gaga. I found the superhero within me by looking in the mirror and seeing who I wanted to be."
"Sometimes beauty doesn't come naturally from within." she shared. "But I'm so grateful that makeup inspired a bravery in me I didn't know I had."
Adding, that "having the ability to invent myself and transform" helped her discover her true beauty. She closed with a powerful statement: "They said I was just weird, but really, I was just Born This Way."
Additionally, the Joanne singer's go-to makeup artist, Sarah Tanno, helped bring her vision to life.
"I can't begin to tell you how special and emotional this day is for me. A dream project built on our love of art, makeup and friendship," she captioned her heartwarming post. "To do this with my best friend and my muse has been one of the most gratifying experiences. I hope you all feel very empowered by what we have created and love yourself. Art is subjective, it's how you see yourself."
Haus Laboratories is available for pre-order beginning on July 15. Yes, in FIVE. FREAKIN. DAYS. The 33-year-old star's line will officially hit the market in September.
In an interview with Business of Fashion, the Grammy winner revealed her line will be exclusively sold on Amazon.
Moreover, fans can expect to shop multi-purpose products for cheeks, eyes and lips in six various shades. Plus, there will be kits featuring all three goodies for $49, according to the publication. It's unclear if more is on the horizon, like complexion products.
Either way, set your alarms and mark your calendars because there's a "Million Reasons" to add Gaga's products to cart.