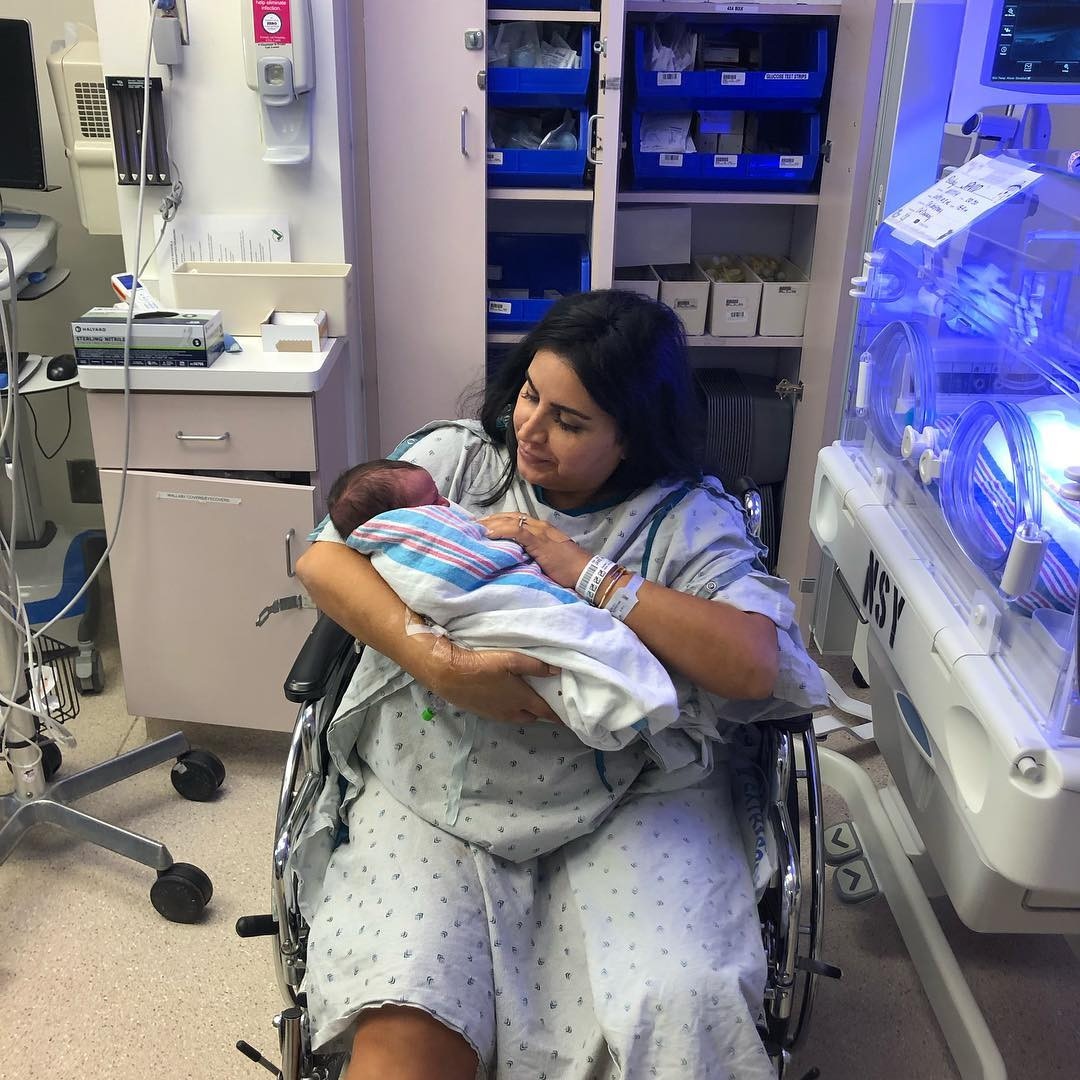 Instagram
Mercedes "MJ" Javid continues to face life's challenges. 
Three months after giving birth to her first child, son Shams Francis Feight, the Shahs of Sunset reality star has revealed she can "never carry a baby again." In a recent Instagram post, the first-time mom reflected on her maternity shoot in light of the personal news. 
"Since I can never carry a baby again, I'm extremely grateful to those who made sure I had this shoot, and keep this memory forever," she wrote Instagram. "My body is still healing from pregnancy, my heart is fragile and vulnerable. I wish I had the compassion I have now, as a new mom, all of my life. But now I am learning to have a deeper appreciation about why growth in life is such an important gift. I want to be better, and stronger. Lately, most days are a challenge."
After struggling to get pregnant and undergoing in vitro fertilization, the star revealed exclusively to E! News in October 2018 she was expecting a baby boy. Six months later, E! News confirmed the little one's arrival and name, but the C-section birth was a complicated one for Javid. 
"The night my son was born was the worst night of my life. My wife had a ton of complications," the reality star's husband Tommy Feight shared online, noting she was in ICU and had not yet held their child. "She was in surgery for like five hours—they didn't tell me nothing. But, they are amazing at Cedars. They saved her life."
In a statement to E! News, MJ added, "The delivery was extremely difficult and my family was very worried for me, as there were multiple complications. But baby Shams was born happy and healthy, and I'm feeling much better than my first day in ICU." 
Three days after giving birth, Javid was discharged from the hospital. 
"Coming home from the hospital with a healthy baby boy is a dream come true. We are enjoying every single moment together," the first-time mom told E! News at the time. "Being a mom is an incredible experience so far, and Baby Shams is so precious."
She continued, "I'm on the mend and ready to embark on this new chapter in life. We look forward to taking our first stroller outing and Tommy and I are in awe of what we have created together. A little spa & massage would be great, although for now, I cannot stand being away from baby for a second."