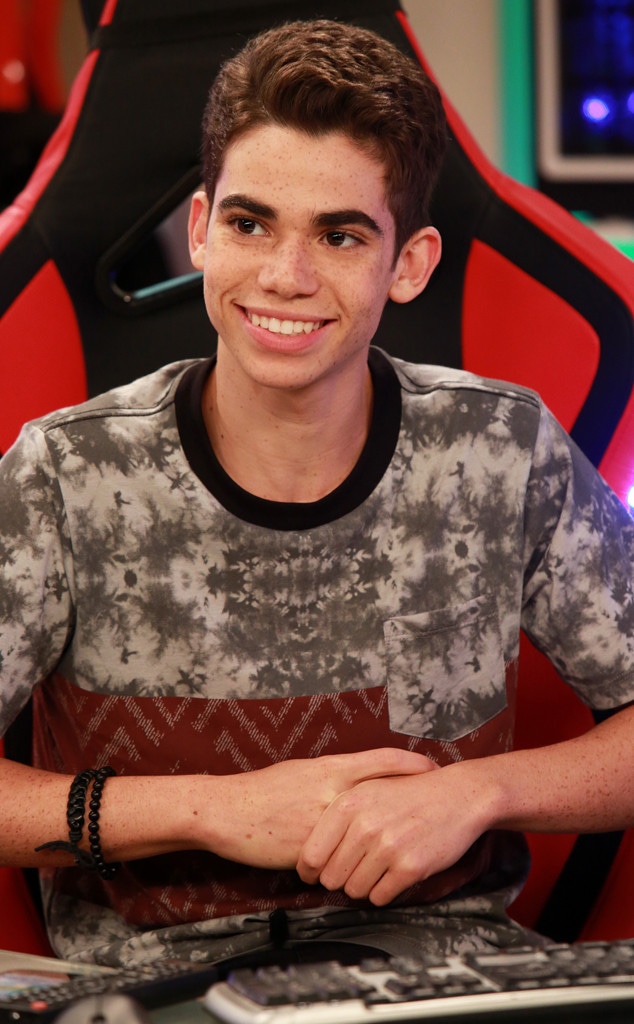 Disney
It's been a couple of days since Hollywood lost a rising star, Cameron Boyce, and his parents are opening up about their devastating loss.
Victor Boyce, the Disney Channel star's father, took to Twitter to share the overwhelming amount of "love and support" that has been sent his family's way.
"I'm overwhelmed with the love and support our family has received," he captioned his post on Sunday. "It really does help to ease the pain of this nightmare I can't wake up from. I can't thank you guys enough."
Additionally, the family shared a statement with E! News about Cameron's passing. "It is with a profoundly heavy heart that we report that this morning we lost Cameron," they said on Sunday. "He passed away in his sleep due to a seizure which was a result of an ongoing medical condition for which he was being treated."
The statement continued, "The world is now undoubtedly without one of its brightest lights, but his spirit will live on through the kindness and compassion of all who knew and loved him. We are utterly heartbroken and ask for privacy during this immensely difficult time as we grieve the loss of our precious son and brother."
Boyce passed away at the age of 20-years-old. He celebrated his milestone birthday in May.
Instagram / Cameron Boyce
The California native was known for his roles on Disney Channel's Jessie and Descendants. In fact, around this time last year, Cameron completed production on the third installation of the fantasy franchise, which is slated to release on Aug. 2.
Of his passing, a source previously told E! News that his co-stars are "in complete shock" and they're "leaning on each other" right now. "The cast is in complete shock," the insider revealed. "They were getting ready for Descendants 3 press and had really been looking forward to being together again."
The source added, "The cast is incredibly close and this is such a devastating loss. They've all been texting since they got the news. It's going to take a long process to heal."
"For now, they're all leaning on each other to get through it and sending their love to his family," the source stated.
Many of Boyce's co-stars and colleagues have shared heartfelt tributes online and have sent their condolences to his family, including Adam Sandler, Salma Hayek, Zendaya and much more.
Our thoughts are with Cameron's family and friends at this time.