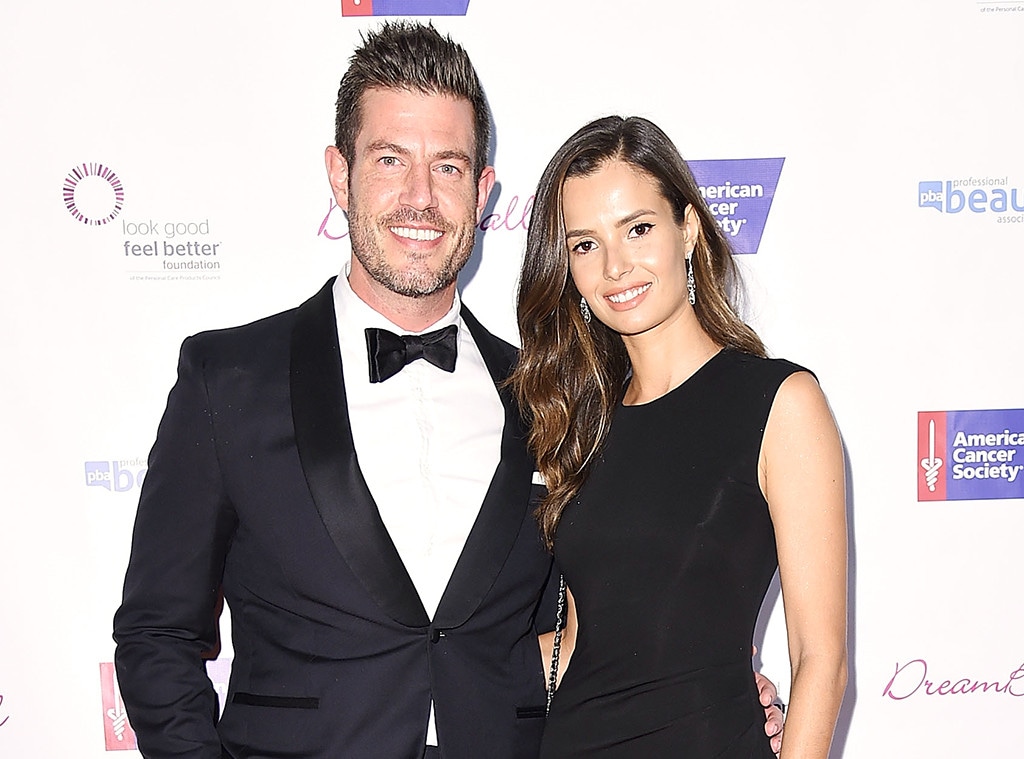 Michael Loccisano/Getty Images
The Bachelor alum Jesse Palmer is feeling like one "lucky" man!
The 40-year-old sports commentator and former NFL player proposed to his girlfriend Emely Fardo during their romantic getaway in France. He shared the exciting news with his 94 thousand Instagram followers on Monday afternoon. "I'm so lucky to finally call you my fiancé," he captioned his lengthy (i.e., heartwarming) post, alongside several snapshots of the moment he popped the big question.
"You said "yes"," he began. "I asked for an angel to be brought into my life...and it was you. You love me unconditionally. You've made me the best version of myself. You've given me a sense of calm and a happiness that I've never before experienced."
The reality TV star continued, "Now, the rest of our lives can begin...together. Eu te amo."
Additionally, the Brazilian model shared the special news online and couldn't help but gush over her beau.
"We're engaged," she shared, alongside photos that showed off her massive diamond ring. "My heart is so full. I feel so lucky to have found the love of my life!!" 
She continued, "We're so happy and excited for this next chapter of our lives!"
Making the engagement even more special, Palmer told Daily Mail TV that half of his proposal was done in Portuguese, Emely's first language. Even more cute? France marks a soft spot for the couple, considering it's the place they took their first vacation together in 2017. Fast forward to now, and they'll remember the country as the place they got engaged.
If anything, The Bachelor alum, who starred on Season 5, told the publication that it was pretty much love at first sight when he met his fiancée.
"I saw her and thought she was beautiful," he recalled of the first time they met, which was after a boxing class at Rumble in New York City. "I didn't meet her until later, she was coming in while I was leaving. We ended up connecting and our first date was at Rumble two weeks later."
While on the ABC dating competition series, the former NFL star opted out of proposing to Jessica Bowlin. The two decided to date, however, they called it quits a month after the finale.
Congrats to the couple on their engagement!