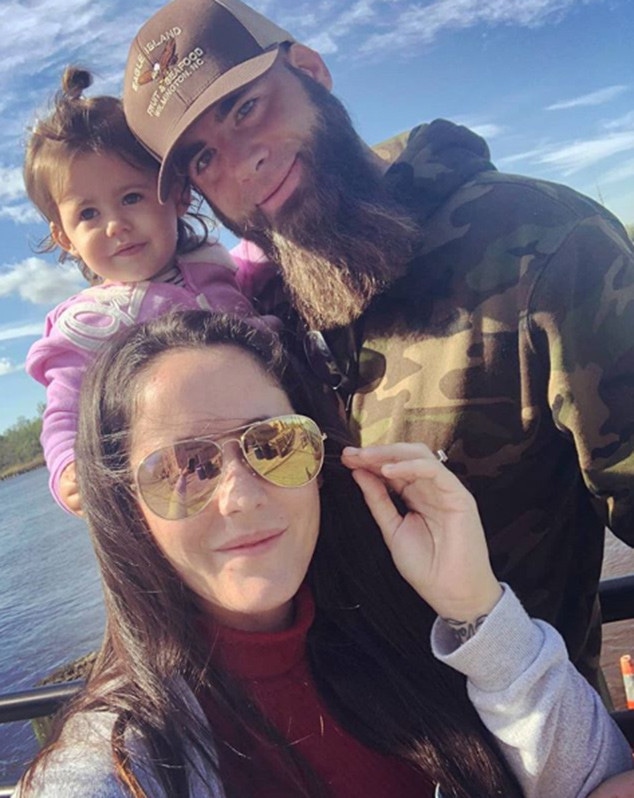 Instagram
Jenelle Evans is opening up about her relationship and regaining custody of her kids.
The Teen Mom star, who is mom to Jace, Kaiser and Ensley, took to her Instagram Stories on Monday to answer questions from her fans. In the Q&A, Jenelle addressed the death of her dog, Nugget, who was allegedly shot and killed by her husband, David Eason. Following Nugget's death in late April, an investigation was sparked and kids Kaiser and Ensley were removed from the couple's home by Child Protective Services.
Over the past several weeks, Jenelle has been at court, attempting to get her children back. Just days ago, Jenelle confirmed to E! News that she had regained custody of Kaiser and Ensley.
"I am ecstatic to regain custody of my kids back!" Jenelle told E! News. "Throughout this long process and final decision, I am excited to be moving forward and continuing to show America I'm a good parent."
At this time, Jace will remain in the care of Jenelle's mom, Barbara Evans.
In her Instagram Story Q&A, Jenelle said that she's "super grateful and happy" to have her kids back, adding that Jace will "live with us full time soon" but "not now."
When asked about the CPS case, Jenelle replied, "Court is completely done with. The CPS case is dismissed. Everything they had as evidence was basically all hearsay."
Jenelle was also asked about the death of Nugget and if it was hard to stay with David after the "dog incident."
"Honestly yes, we were on bad terms for almost a week. Didn't talk much," Jenelle wrote. "He knows how upset it made me."
"Now that we are getting over this incident our relationship has got a lot stronger," she continued. "David has completed anger management as well."
Jenelle also addressed her ex, Nathan Griffith, the father of her son, Kaiser. When asked if she and Nathan should split custody or keep it the same, Jenelle replied, "Keep it the way it is now."