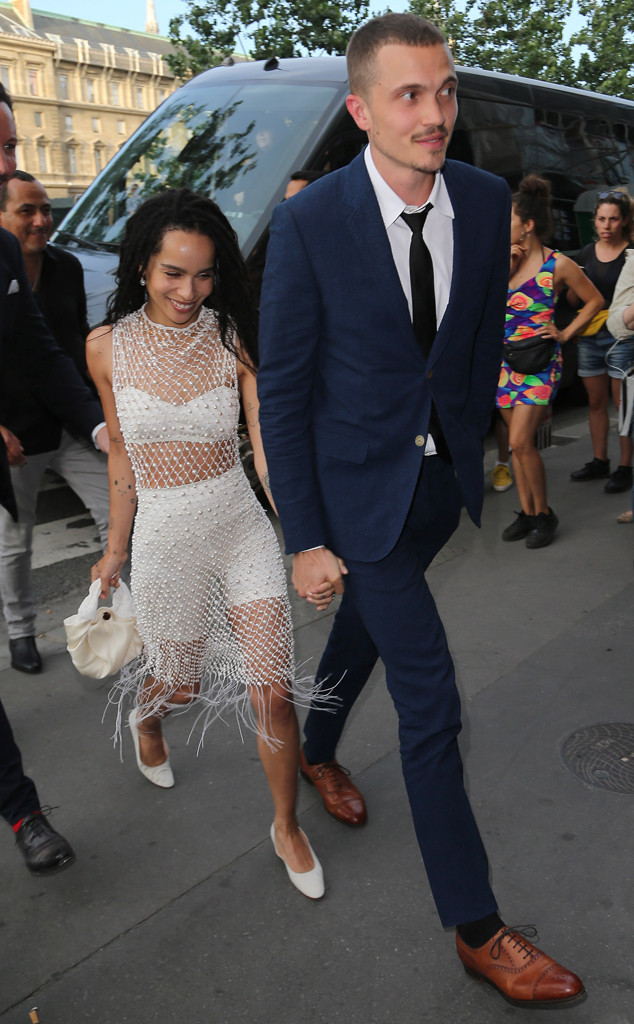 KCS Presse / MEGA
Zoë Kravitzand Karl Glusman brought their amore to Italy.
After exchanging vows in France a week ago, it seems the newlyweds went south to continue celebrating. The new wife and husband were spotted in Positano, the picturesque cliffside town along the Amalfi Coast. According to an eyewitness, the couple met with some friends for dinner at Chez Black, an A-list restaurant by the water. There, the group dined outside over caprese salad and spaghetti with sea urchins.
"It was a lovely summer night. The red wine was flowing and they were toasting and enjoying the evening," the eyewitness described. "They had a lot of laughs and listened to stories from the waiter."