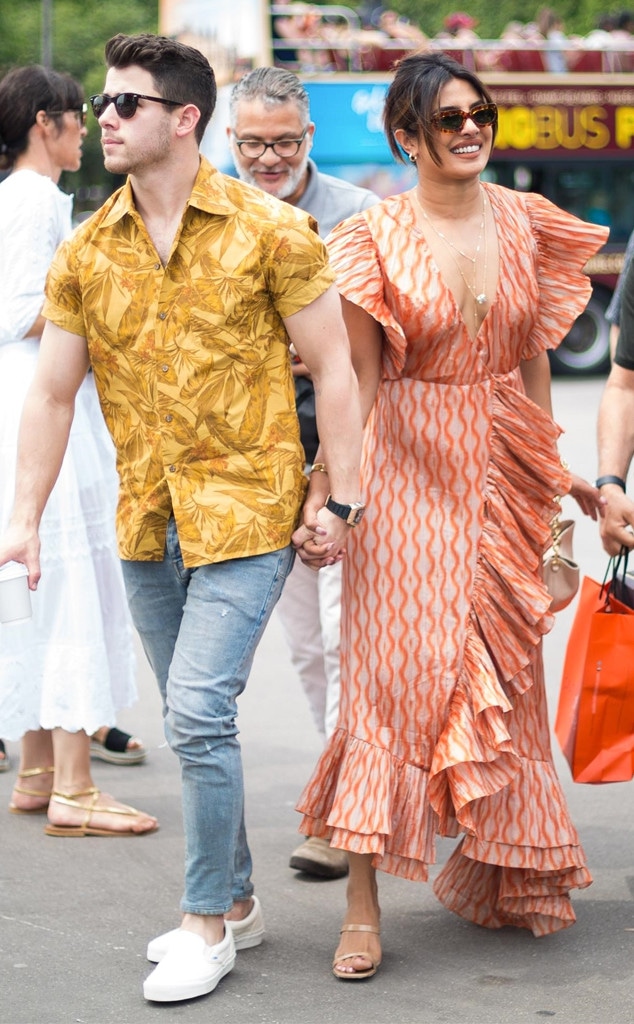 Best Image / BACKGRID
Under the Tuscan sun!
Priyanka Chopra and Nick Jonas continue to prove they are the definition of relationship goals. After taking the streets of Paris for Sophie Turner and Joe Jonas' ultra-glamorous second wedding and hitting up runway shows during Paris Haute Couture Fashion Week, the power couple is enjoying alone time in Tuscany.
On Saturday, the "Sucker" singer shared an uber romantic Instagram video of him and his wife with his 25.6 million followers. The short but sweet clip looked straight out of a romantic movie as it had everything from a gorgeous sunset with a beautiful backdrop to the two romantically dancing to swing music. At one point, Jonas dipped and twirled his wife while dancing and gave her a charming kiss on the forehead.
Cue the waterworks!
Naturally, the 26-year-old's followers couldn't help but gush over the swoon-worthy video. "You guys are the cutest couple ever I swear, I love you so much," a fan commented.
"This made me kinda teary eyed," another person shared, and same!
If anything, the Isn't It Romantic actress is totally in her element when she's across the pond. She recently revealed to Elle UK that she eventually wants to move to England.
"Nick and I want to get a place in London at some point," she told the publication for its August issue. "Whenever I go there, I feel connected to the city."
While she didn't specify when she and her hubby plan to make the move, she's certainly enjoying married life. "It's so different," she explained to the outlet. "I'd never realized having a husband and a boyfriend are such different things. When you say your vows, it's like, this person is my family, and it's the family I chose. There's a weird responsibility to them. And a safety that comes from it. We are learning about each other every day."