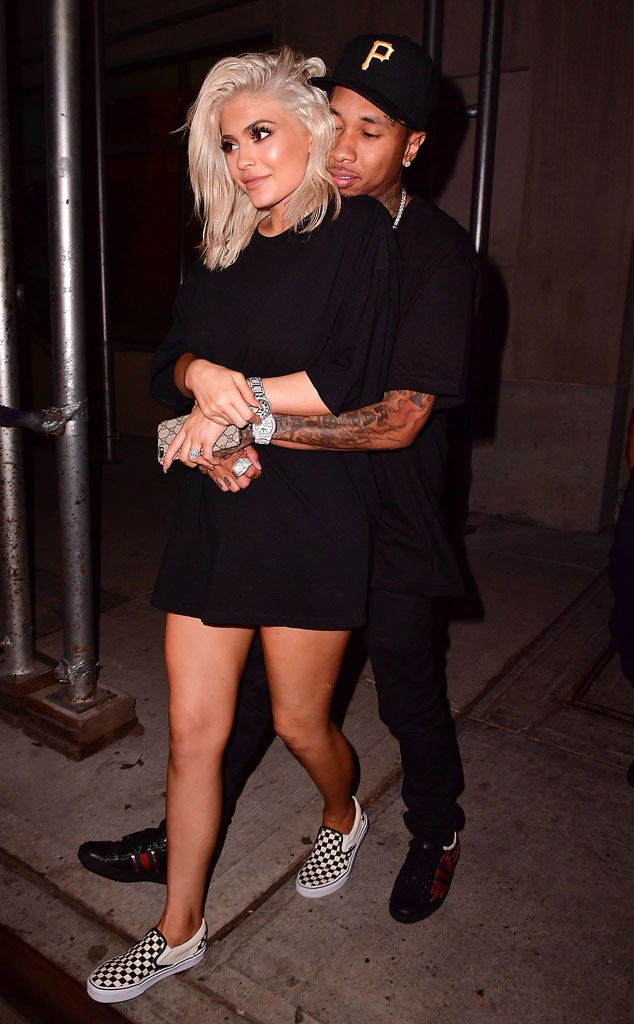 James Devaney/GC Images
Tyga has moved on from Kylie Jenner—and it sounds like he wants to from this interview. 
In a new interview on Good Morning Britain, the Grammy-nominated rapper appeared to have been caught off guard when the topic of his famed ex-girlfriend arose. The co-hosts brought up the Kylie Cosmetics mogul, who Tyga dated on and off before they officially called it quits in 2017. 
When asked what it was like "dating somebody in the public eye when you already have such a big career," the rapper shook his head and held it in his hand before offering a simple and vague response. "It's just dating, you know what I'm saying? You date, you know what I'm saying? You move on, you date again, you move on. It's just a part of life and a part of evolving and just learning."
Another co-host further inquired about how his time on the family's signature reality show prepared him for the "big world."
"There's no preparation, there's no preparation…I think you have to just learn like from mistakes and you just grow better," Tyga answered. 
And that's as far as he wanted to discuss the subject, so it seemed. When then asked if he had any regrets about "appearing or being part of it," he told the co-hosts, "Nah, I don't want to talk too much about it—it's really, you know what I'm saying?"
The two stars have since gone their separate ways, with Kylie now dating Travis Scott, with whom she welcomed a daughter, Stormi Webster, in 2018. 
As Tyga put it in an interview with Nicki Minaj last August, "I'm not a bitter person. That's like, if we break up, we break up," he said. "We had a good time and we kept moving. You know, we went our separate ways, and we both are doing good, you know what I'm saying?"