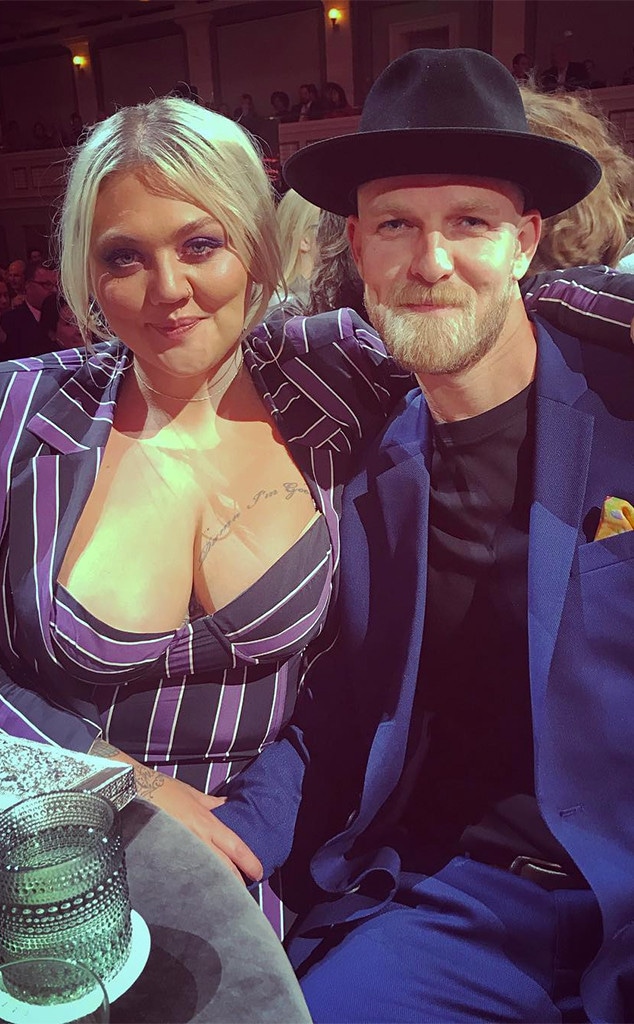 Instagram / Elle King
Elle King is getting married again.
The Ex's & Oh's singer and daughter of Rob Schneider and model London King posted on Instagram on Wednesday night, the day she turned 30, a video of her flashing a large solitaire diamond ring on her ring finger.
"Happy birthday to me! I said YES!" she wrote.
King also posted a video of her showing off her engagement ring on her Instagram Story.
For the past year or so, King has been dating a man she has identified publicly only as Jim. She has occasionally shared images of him on Instagram.
In April, she posted a photo of the two, writing, "Proud to celebrate one year with this amazing man! I love you so much! You've only brought wonderful love kindness and patience into my life! I'm very lucky. Happy anniversary Powerful!"
In October, she posted a pic of her and Jim, writing, "Literally the happiest girl in the world. My life is full of beautiful love, incredible family and friends, and the record is finally out! I am just beaming with happiness and joy. Thank you to everyone who has been so gracious and kind in listening to my story. What a precious gift I have been given to share my journey to light and love. Love you babe! Thanks for supporting me on this wild ride!"
This will mark King's second marriage.
In February 2016, she secretly tied the knot with Andrew Ferguson, three weeks after they first met. They planned to have another wedding in 2017 but then separated. They briefly reconciled a year later.