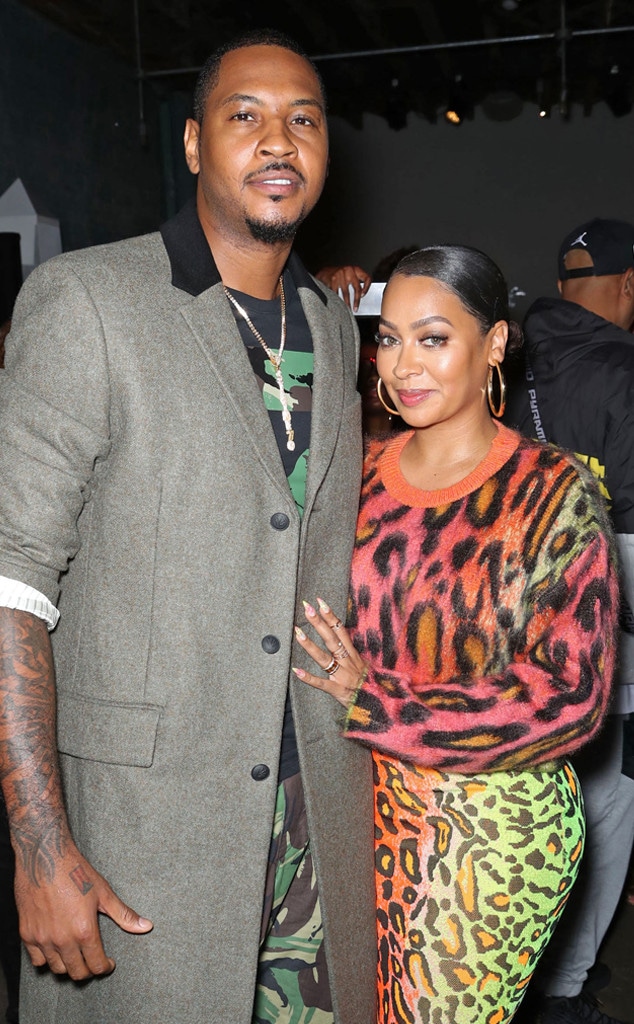 JNI/Star Max/GC Images
It could be the end of Carmelo Anthony and La La Anthony's marriage... for real this time.
A rep for La La tells E! News, "As La La and Carmelo have been living apart for quite some time, La La is proceeding with legal discussions as the next step in their relationship." In regards to their son Kiyan, the rep shares that the couple "will remain loving and committed parents to their son."
In 2017, the couple seemed to take a brief break while going through what La La referred to as "a time." Despite the separation, the Power star said, "I don't know what the future holds. I just know that we are doing an incredible job again being parents to our son. We are the best of friends. I've been with Melo since he was 19 years old. You're not with somebody that long, and it just goes out the window."
During their time apart, La La said she took it as an opportunity to start "putting myself first."
"As women we forget to do that a lot. And whatever's meant to happen will happen," she explained. "I'm learning I don't have to have it all figured out. Life has to happen and things will sometimes just figure themselves out."
Carmelo appears to have won her back pretty quickly though. Just a few months after they went on their break, the pair seemed to reconcile. Carmelo and La La began sharing loved-up photos of one another on Instagram and have continued to do so in recent months. 
They even spent the holidays together these past few years. "Well, Carmelo and I have a son together, so our holidays will be with our son, which is the most important part of both of our lives," La La shared on Daily Pop. "And we wanna keep it normal and regular for him and my son should have both of his parents on the holidays. So yes, we'll be together."
Recently, La La celebrated her birthday with her girls in New York City. Carmelo sent a very heartwarming birthday message to his "queen" in honor of the big day and said, "I am lucky to have you as my wife."