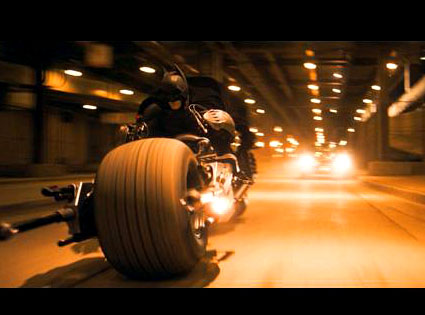 Warner Brothers
Holy headline-making, Batbro!
Matthew Francis Nolan, the older brother of Dark Knight director Christopher Nolan, has been arrested by the FBI in his hometown of Chicago and is now awaiting extradition to Costa Rica to face murder and kidnapping charges.
According to the the bureau's Windy City office, the Violent Crimes Task Force apprehended the 40-year-old Nolan without incident as he was leaving a bankruptcy court hearing yesterday.
Nolan has been wanted in Costa Rica since 2006, when local authorities charged him with the kidnapping and murder of a Florida businessman a year earlier.
According to the FBI complaint, the elder Nolan concocted a Joker-worthy plot to lure the victim, Robert Cohen, to a hotel by pretending to be a multimillionaire jewel merchant hoping to do a business deal. Instead, Nolan intended to recoup $7 million Cohen owed another Florida man. Nolan and an accomplice, Douglas Mejia, allegedly held Cohen ransom in hopes of extracting the money, but when the family failed to meet their demands, they killed him, per the complaint.
Mejia was convicted of kidnapping and murder and is now in prison.
Nolan was collared just as police were probing his role in a separate $700,000 bank-fraud scheme. He's been ordered held without bond until extradition proceedings are completed.
Nolan's 38-year-old sibling, Christopher, broke into Hollywood with the mind-bending thriller Memento and has since gone on to reinvent the Caped Crusader in 2005's Batman Begins and 2008's The Dark Knight. The latter—cowritten by their younger brother, Jonathan—has since become the second-highest grossing film of all time.