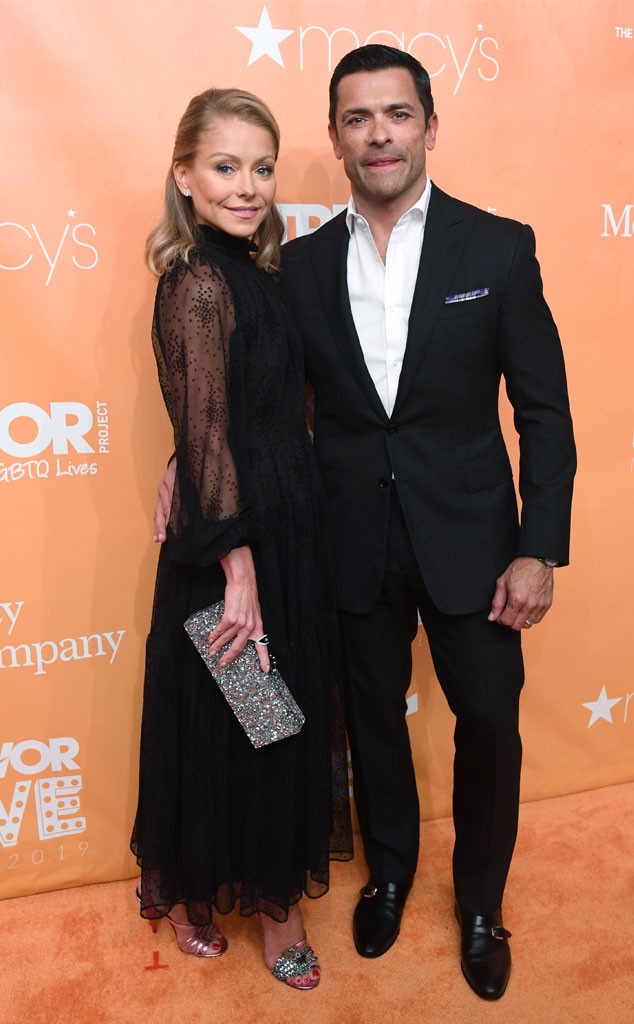 Stephen Lovekin/Shutterstock
Don't mess with Kelly Ripa's family!
The Live With Kelly and Ryan host is clapping back at a social media user who accused Mark Consuelos of skipping out on time with his wife and kids. This accusation came after Ripa posted a photo of her husband enjoying time in the water while on vacation.
"An actor prepares...........for the end of vacation," the Daytime Emmy winner captioned the photo of a shirtless Consuelos in the water.
In response to the post, many fans and family friends (like Lisa Rinna) thanked Ripa in the comments for sharing the photo. One social media user, however, didn't seem pleased with the content.
"He spends a hell of a lot of his time working out should spend it with his wife and kids," the Instagram user wrote, adding a crying face emoji.
After seeing the comment, Ripa clapped back, "He's on vacation WITH us. He's a multitasker."
The Consuelos family has been soaking up the sun in recent weeks, spending time together on a trip now that summer has arrived. This trip also comes shortly after Ripa and Consuelos' daughter, Lola Consuelos, graduated high school.
From the pictures, it appears everyone is having a great time together on the family vacation...despite the social media commentary!