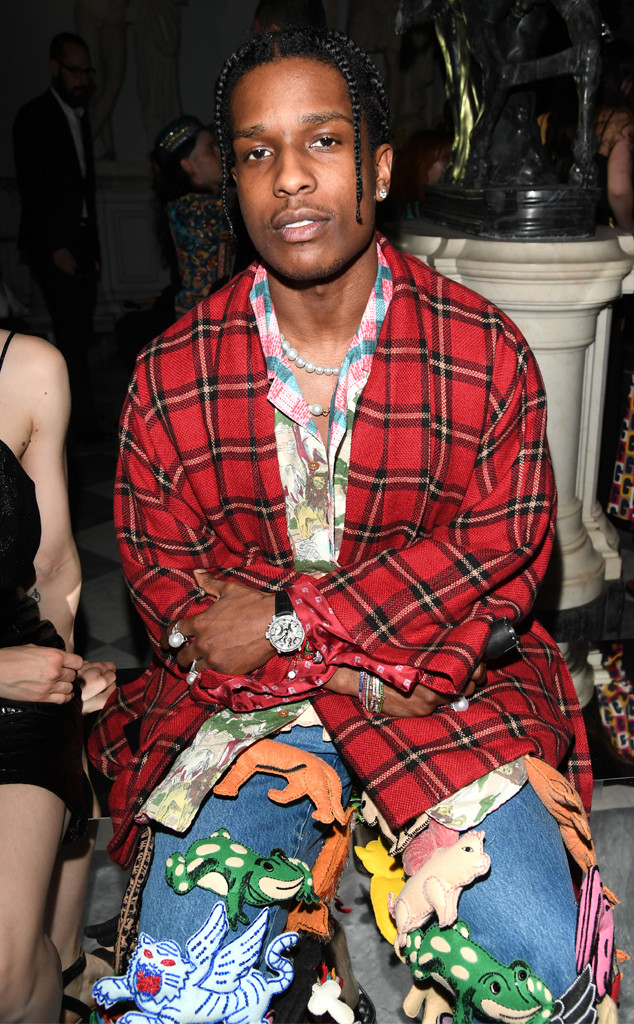 Daniele Venturelli/Daniele Venturelli/ Getty Images for Gucci
UPDATE: Nearly 130,000 individuals, including prominent figures within the music industry, have signed a petition demanding the release of rapper A$AP Rocky from Swedish officials following his arrest on Wednesday, July 6.
Travis Scott, Shawn Mendes, Tyler the Creator, G-Eazyand more artists have expressed support for the social media movement #JusticeForRocky after news broke that he would remain in custody for two more weeks while authorities investigated the assault claims against him.
The hip-hop star's manager addressed the incident on Instagram, claiming Rocky is being held in a "horrific" facility with "24/7 solitary confinement" and "unsanitary conditions."
______
A$AP Rocky was arrested for gross assault in Sweden on Wednesday.
According to the Swedish Prosecution Office, the arrest took place around 1:00 a.m.
The rapper is currently in custody. Under Swedish law, he could be held for up to three days before seeing a judge.
The arrest appeared to be in relation to an incident that took place on Sunday and seemed to stem from a dispute over a pair of headphones. The "Kids Turned Out Fine" star posted footage from what appeared to be the same incident on Instagram Tuesday.