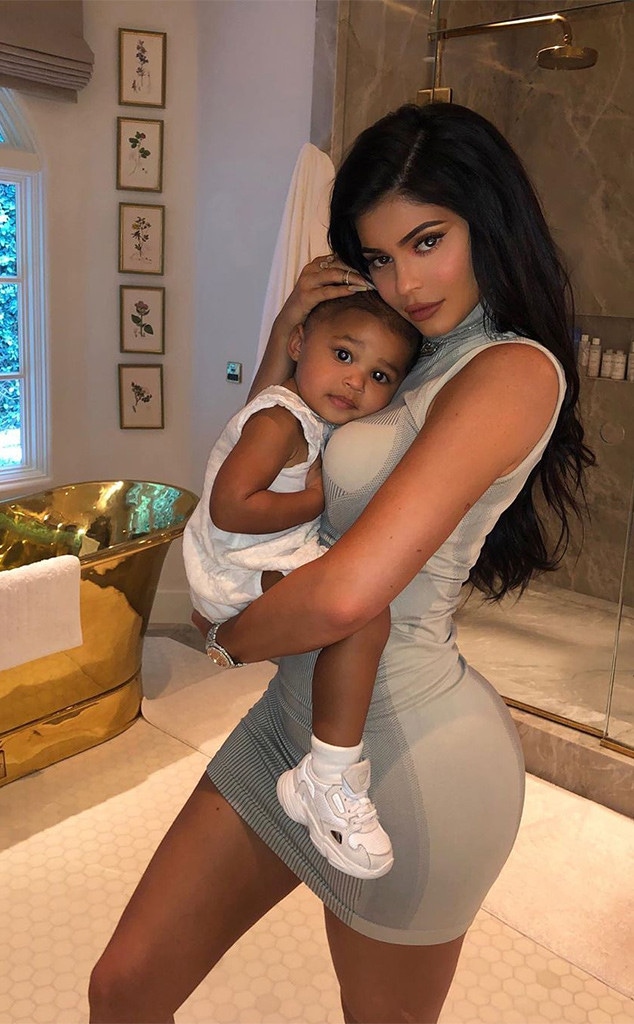 Instagram / Kylie Jenner
Kylie Jenner just added another impressive set of wheels to her growing collection. 
The reality star is no stranger to luxury cars. Whether it's her own variety of vehicles or the ones she elaborately gifts, the Kylie Costmetics mogul clearly enjoys a fabulous new ride. This week was no different as the Keeping Up with the Kardashians star revealed her latest purchase: a Rolls-Royce Phantom—or as Kylie put it, her "new baby."
"My new baby home safe," she wrote on her Instagram Story as she showed off the car. 
Not only is Kylie seemingly excited about the newest addition to her car family, but so is her pint-sized daughter, Stormi Webster. In videos posted to Kylie's Instagram Story, the 1-year-old tot was attracted to the ceiling of the car, which is decorated with star-like lighting. 
So, how much did the "youngest self-made billionaire" drop on such a purchase? A 2019 edition is estimated to cost around $450,000. 
It's definitely not the only Rolls-Royce the star owns—she has a powder blue one as well as a white vintage one beau Travis Scott gifted her for her 21st birthday. 
With her 22nd birthday just a month away on August 10, perhaps Jenner decided to splurge on an early present to herself. 
Whatever the case, it's quite the impressive collection.