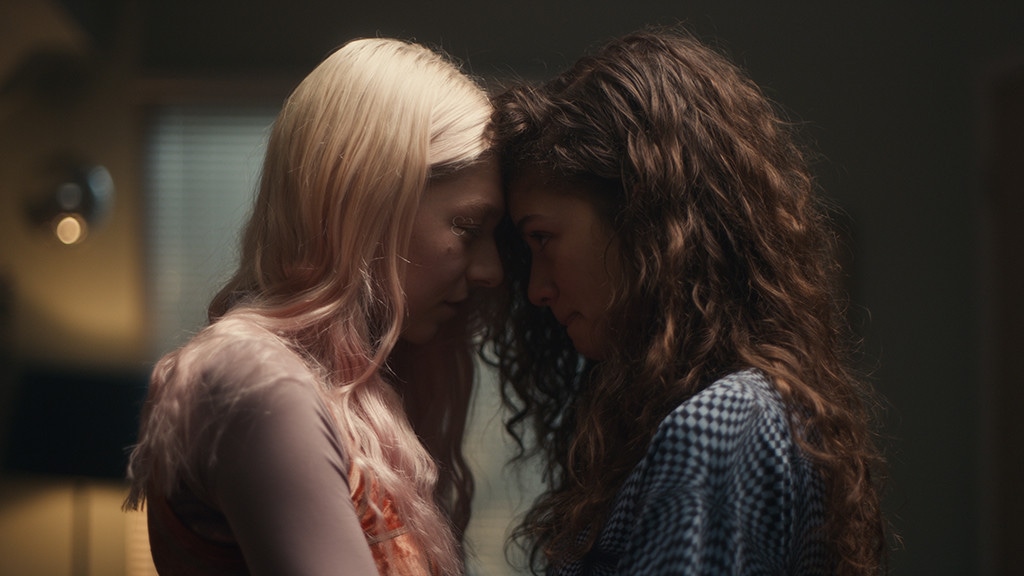 HBO
People sure love to be scandalized, and HBO's Euphoria did its best to provide.
In its first season, Euphoria, which earned Zendaya an Emmy nom for her portrayal of a teen drug addict, landed in many headlines for scenes that some viewers found offensive or at the very least a little shocking. Billed as a "slice of life" series, Euphoria portrays teen lives that are filled with drugs, sex, nudity, small crimes, emotional breakdowns, and some animated One Direction fan fiction that angered fans and even seemed to anger Louis Tomlinson. 
Of course, some sensitive groups have found reason to complain, but even if you're not complaining, your jaw probably still dropped at a few of the show's more intense moments. The pilot had several, and things only got crazier from there. 
While some viewers struggled with the content of the show, its cast spent much of that first season defending its portrayal of teen life. 
"At first I just wanted people to watch it and enjoy the show, but after reading everything, I hope it wakes some people up," Jacob Elordi, who plays complicated jock Nate, told THR. "I've read a lot of things. I literally read a tweet that was like, 'Why can't we make a show about a bunch of kids who read the Bible, abstain from sex and are good to their parents?' But it wasn't a joke, they were literally saying that's what the show should be about. I hope for the kids it lets them know that we know—to the 14-, 15-, 16-year-olds in high school—I know how it is, and I'm there with you. I've seen a lot of parents' tweets that are like, 'Not my kid, not at my high school,' and I think it's cool to not to tell them what to do or how to do it, but let them know that we believe them and we know." 
Zendaya also put up a warning for her followers, making sure they knew that they didn't have to watch just to support her if they weren't comfortable, and that Euphoria is for "mature audiences." 
"It's a raw and honest portrayal of addiction, anxiety, and the difficulties of navigating life today," she wrote. "There are scenes that are graphic, hard to watch and can be triggering. Please only watch if you feel you can handle it. Do what's best for you. I will still love you and feel your support," she wrote.  
These are the moments we're still thinking about ahead of the 2020 Emmys! 
A version of this article was originally published in July 2019.