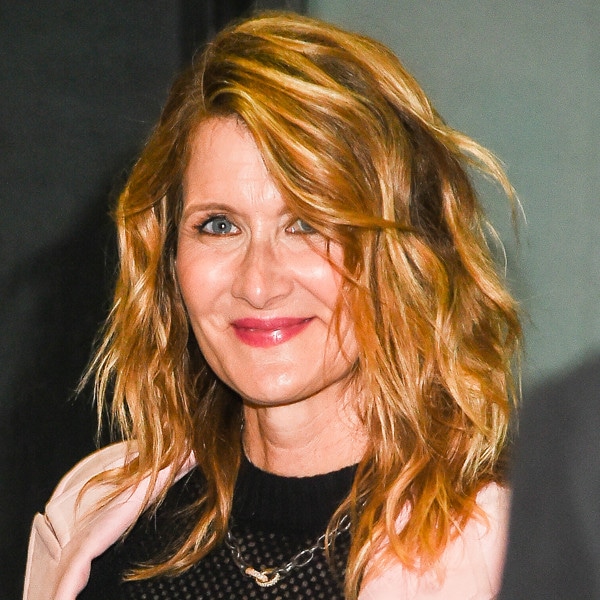 Ben Gabbe/Getty Images
We love these products, and we hope you do too. E! has affiliate relationships, so we may get a small share of the revenue from your purchases. Items are sold by the retailer, not E!.
Oh, Big Little Lies. While we are grateful we don't have deal with the problems our TV heroines face, we sure do love their luxe lifestyle. And the BLL stars' fabulous hair follows them IRL too. Fortunately, that's one thing we regular folk can attain. To get a head-start, we sat down with celebrity hairstylist Creighton Bowman, who does hair for tress-blessed babes Laura Dern and Connie Britton, among others. Here are his tips, tricks and product recommendations to get those summer waves we all love.
What got you into hairstyling?
They offered it as an off-campus elective when I was in high school, and a bunch of us took it so we could get off campus. Then it supported me living in Europe; I'd offer haircuts on the beach for American exchange students.
And how did you get into working with celebrities?
I was a beauty editor for Cosmo Girl magazine, and I owned a salon in New York. Bryce Dallas Howard was a client and when she did The Village, that was my first press junket.
Your clients Laura Dern and Connie Britton are known for their gorgeous wavy tresses. How can the woman at home get this look?
A great trick is to let your hair dry naturally or dry it with as much body into it as possible. Then bump it with a curling iron, random pieces, so that you break it up between a natural curl and an iron curl and it gives you that sort of wilder, beachy look that Connie wears. Connie's favorite is having some straight pieces, some wavy pieces and some curly pieces. She likes it to just be really wild.
With Laura's hair, what I like to do is similar to Connie's, but after adding and breaking up the waves and curls, I take a very narrow 1-inch flatiron and I grab large chunks of her hair and I straighten the ends of it. So that the wave doesn't go all the way through to the ends. It's a more modern, kind of rock 'n' roll, carefree look. Not all of the ends are straight or perfect. Remember: Your inability to do hair as good as me is what makes it look cool.
Which other celebs have you worked with?
Winona Ryder, Sophia Bush, Tatiana Maslany, Billie Lourd, Uma Thurman, Lucy Liu and Helen Mirren.
Which, if any, drugstore products do your clients use?
Dove, and John Freida Dream Curls is a great conditioning spray to revitalize your curls the next day.
What products are always worth the splurge?
If you want to treat yourself, Kérastase Discipline Curl line is very nice and very high-end.
SHOP NOW: Kérastase Discipline, $32-$59 at Sephora
Your No. 1 styling tool is…
If you're trying to dry any sort of natural wave or natural curl, a diffuser is key. And all the irons I use are from the Babyliss line.
Any non-traditional items/products you use to achieve a specific style?
A great trick if you have long wavy hair and you need a last-minute touch-up is body lotion. That's a fun little travel tip. Let's say you're flying to South Beach and have to go straight to a party. Take a little Jergens lotion and rub it in your hands like a pomade. Run it through your tresses and it'll freshen up your waves.